News Archive
Edmonds CC hires new Dean for Student Success: Retention and Completion
02/22/16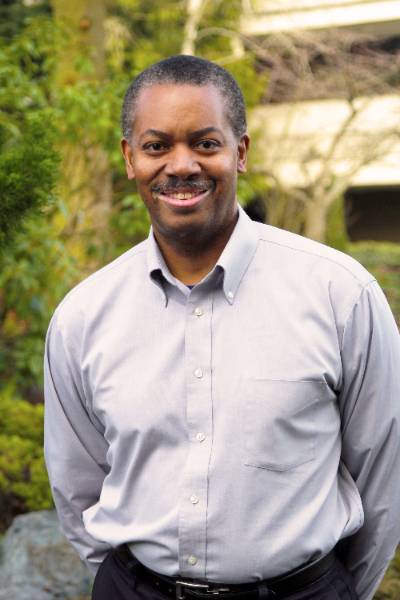 Steve Woodward
Edmonds Community College hired Dr. Steve Woodard as the new Dean for Student Success: Retention and Completion.
In his new role, Woodard will provide leadership and vision for student support services such as the Advising Resource Center,Counseling and Resource Center, Wellness Center, Services for Students with Disabilities, and the Veterans Resource Center.
"My focus will be on building community," said Woodard. "My main goals are to increase and strengthen the capacities of our current services and broaden the student scope, perspective, and experience."
Woodard initially joined the Edmonds CC team in 2014 as a Navigator in the PACE-IT program — an online competency-based IT certificate program — where he worked primarily in structuring and staffing student services programming.
Woodard also had the unique opportunity to spend two years living abroad in Alcala de Henares, Spain before coming to Edmonds CC. During his time there he served on the teaching staff at IES-Complutense, a historic high school, where he co-taught history and civics, among other subjects. His time on staff also included co-teaching a course for adult-learners preparing to become preschool teachers.
Prior to that, he worked for more than seven years in the University of Washington's Office of Minority Affairs and Diversity in several student service leadership positions. He began his career helping students navigate college as an academic advisor at California Polytechnic State University in San Luis Obispo.
Woodard is passionate about transforming lives through education and helping students get the most out of the college experience. His consistent message to students: "Dream bigger."
He plans to interact with students frequently and purposefully. Students are invited to visit him in his Lynnwood Hall office.
Woodard earned his Doctor of Philosophy degree in Educational Leadership and Policy Studies – Higher Education Policy from the University of Washington, Seattle. He also holds a Masters of Arts degree in Education with a specialization in Counseling and Guidance and a Bachelor of Arts in Communication Studies from California Polytechnic State University, San Luis Obispo.
Woodard's first day in his new role at Edmonds CC was Jan. 6.
"My passion for education lies in the possibility to touch lives, help people, and make a big impact on individuals," said Woodard.