News Archive
Edmonds Community College celebrates its 49th annual Commencement ceremony
06/14/16
Edmonds Community College celebrated its 49th annual Commencement ceremony on June 10 at 7:30 p.m. at XFINITY Arena in Everett.
As the Irish poet William Butler Yates once said, "Education is not the filling of a pail, but the lighting of a fire."
"We honor and applaud the hard work, talent, and persistence of our graduates as they begin to realize their unlimited potential," Hernandez said. "This achievement is a milestone on the path of their journey of lifelong learning. We know that this is only the beginning for our graduates and anticipate that their success will blaze a trail for future Edmonds CC students."
In 2015-16, Edmonds CC awarded 2,152 degrees, certificates, diplomas, and GEDs. The youngest graduate is 16, and the oldest is 69.
This year's student commencement speakers were Yujie "Crystal" Ma, 17, and Marcus Martinez, 34.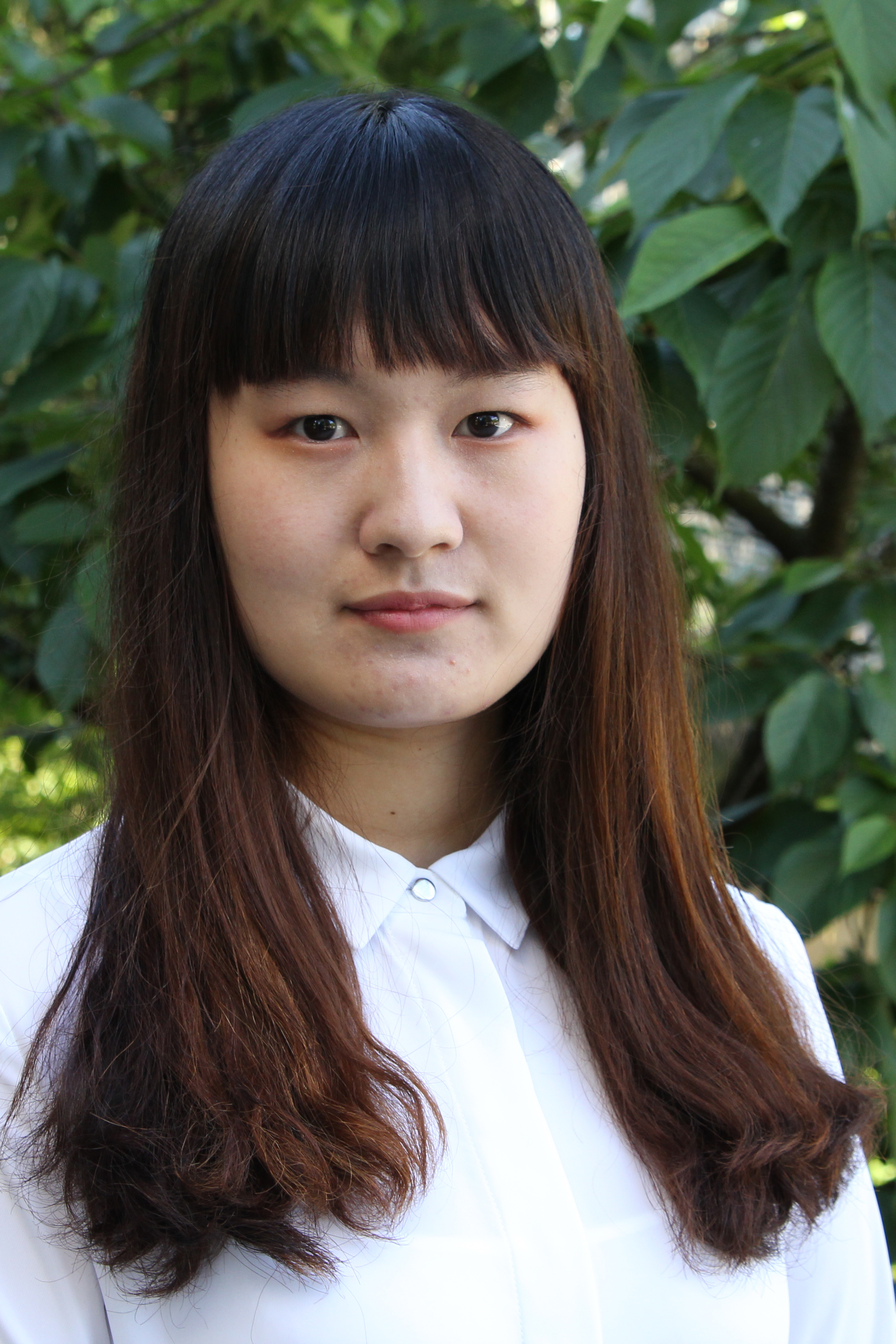 Yujie "Crystal" Ma
When Yujie Ma was 16 years old, her parents felt that studying abroad at an early age would help broaden her horizons. When they found out about Edmonds CC's High School to University program, a high school completion program for international students, Ma decided it was the right program for her and moved to Washington from the Henan Province of China.
During her time at Edmonds CC, Ma engaged with the variety of cultures and clubs that the college has to offer.
"Volunteering with the Global Volunteer Club and the Center for Student Engagement and Leadership helped me get involved as a new student," said Ma. "I had better understanding of different cultures by meeting people who had various cultural backgrounds and stories. Those interactions improved my English while gaining those valuable experiences that you can't always learn in a classroom."
Ma also worked as an international mentor for the Housing and Residence Life office at Edmonds CC where she served as a liaison between students and host families in the Homestay Program. After advertising, researching, and planning in her position, she realized that she wanted to go into the marketing field.
After graduating from Edmonds CC with her Associate in Business Degree, Ma will be transferring to Western Washington University to pursue a bachelor's degree in marketing. Ultimately, she would like to become a marketing executive.
Ma's advice to the graduating class, "Live in the moment. It is normal to feel lost when we graduate. Everyone worries about that next step or which job you are going to get. Take this time to do simple things like reading an inspiring book, going to a baseball game, or spending time with family. Taking care of yourself is important."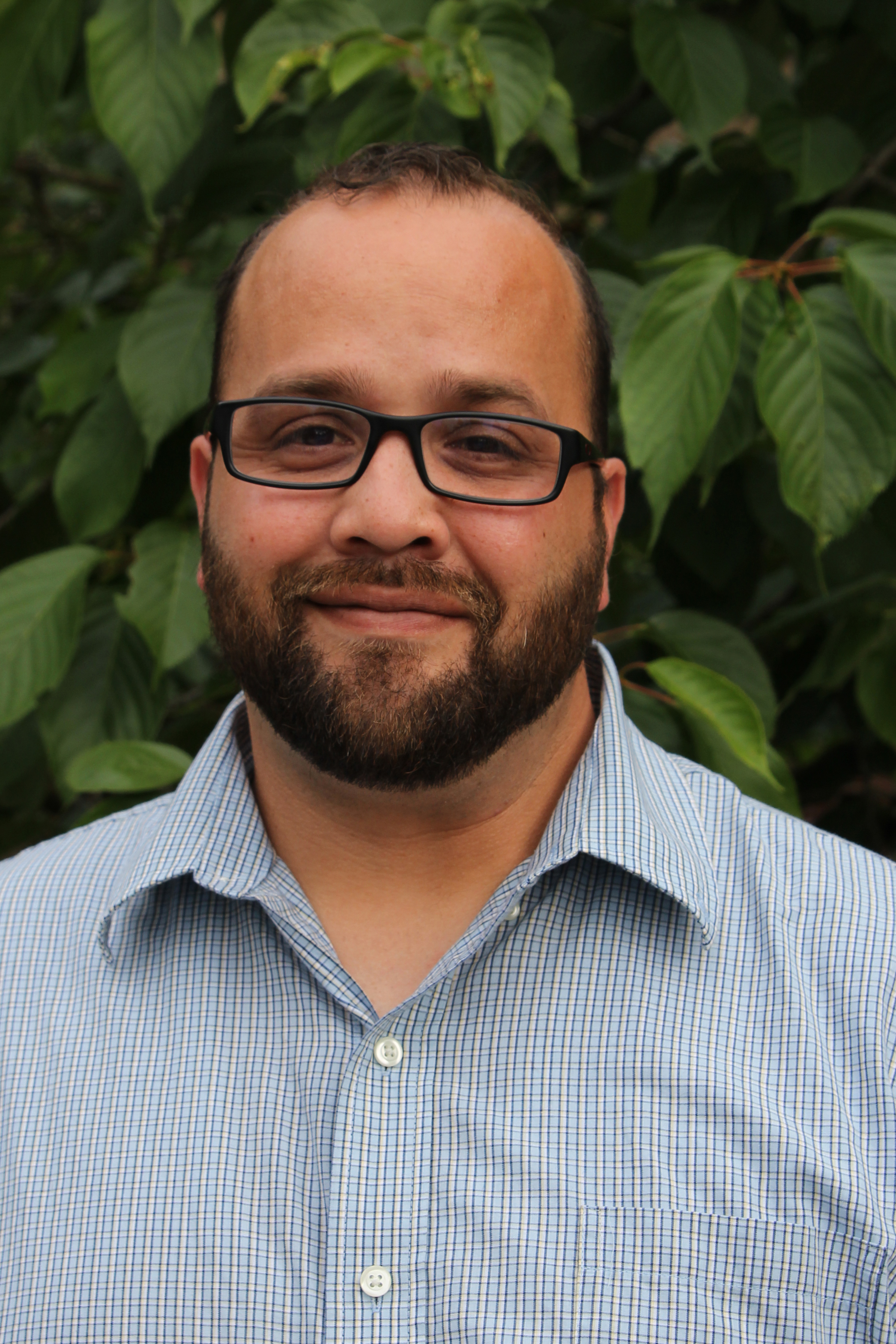 Marcus Martinez
When Marcus Martinez sat down in his first class at Edmonds CC, he was nervous. Not only was he unsure about his classes, he was worried about his decision to even attend college. Then, someone who he thought was a student sat next to him and they began to talk about the class. After a brief conversation, she had helped him realize that he was going to be just fine. Little did Marcus know that he was actually talking to the classes' instructor, Deborah Kuhlmann. From then on, he knew he had made the right decision.
Martinez had always had a knack for remembering numbers so he felt that accounting could be the field for him, but he was aware of the challenges he would have to face. After working for 14 years in the fast food industry, he knew that he was ready to make a change.
"My wife Kristina has always been a big supporter in all that I do and she has never doubted me," explained Martinez. "She encouraged me to go to school and study to be an accountant. I'm glad I listened to her and now love what I do."
During his time at Edmonds CC, Martinez was selected to attend the Annual National Conference for Race and Ethnicity in American Higher Education (NCORE®) in Washington D.C. as a student delegate. The experience opened his eyes to challenges student face in higher education.
"Students go through so much and it is our job to be change agents to enhance their success," said Martinez.
Martinez was recently hired by Radiant Global Logistics in Bellevue and works in their accounts payable department. His future plans include completing his bachelor's degree in accounting.
Martinez's advice to the graduating class, "stay true to yourself and take pride in all that you do. Never be afraid to work for what you truly want out of life."
2015-16 Graduating Class — By the Numbers
2,152 degrees, certificates, diplomas, and GEDs
(1,807 without GED® count included)
38 percent earned college transfer degrees (812 degrees)
46 percent earned career degrees or certificates
(995 degrees and certificates)
16 percent completed GEDs or high school diplomas
(161 GEDs, plus 184 diplomas for a total of 345)
29 – average age of graduates
54 percent female
46 percent male
24 percent international students
69 – age of oldest graduate, Digital Forensics Certificate
16 – age of youngest graduate, Associate in Arts — Direct Transfer Agreement
Information based on May 2016 data.
2015-16 College Highlights
During the past year, some of our best moments were spent:
Applauding Edmonds CC President, Dr. Jean Hernandez, for receiving the Patriot Award from the Employer Support of the Guard and Reserve (ESGR) for outstanding support of veterans.
Forming the first Faculty Senate. Made up of faculty members and governed by 13 elected members, the Faculty Senate will be instrumental in continuing and creating an environment of transparency, creativity, innovation, learning, and growth to support our students, college operations, and programs.
Congratulating former Board of Trustee Dick Van Hollebeke for receiving the Trustee of the Year Award from the Washington State Association of College Trustees for his service, dedication, and support of Edmonds CC and its students.
Partnering with local school districts, colleges, and nonprofits to offer Spring into STEM, a variety of enlightening and engaging STEM activities throughout the spring.
Recognizing Edmonds CC in the national spotlight in the area of STEM. Edmonds Community College President Jean Hernandez presented at the 2015 U.S. News STEM Solutions Conference.
Congratulating Omar Abdulla for serving as the third student representative on the Edmonds CC Board of Trustees.
Cheering on Edmonds CC Athletics. Alec Kisena, Edmonds CC baseball pitcher, was selected by the Detroit Tigers in the 16th round as the 490th overall pick in the 2015 Major League Baseball (MLB) draft.
Expanding our horizons by sending seven students, two staff members and one faculty member to the Global Leadership Summit (GLS) held at the University of the Free State (UFS) in Bloemfontein, South Africa. Edmonds CC was the only community college in attendance at the GLS.
Congratulating Edmonds CC students Ben Nguyen and Rebekah Waligorski for being selected as two of 160 community college students from across the U.S. to travel to NASA's Johnson Space Center to participate in the NASA Community College Aerospace Scholars project (NCAS).
Hailing student Soohwan Jung for being chosen to represent Edmonds CC on the All-Washington Academic Team.
Applauding the Edmonds CC Sustainable Agriculture Education (SAgE) program for receiving a $13,500 grant to help launch an innovative farm-to-campus program and establish the on-campus weekly farmer's market. The grant enables the college to utilize a HUB system for delivery from the off-campus, four-acre student farm supporting the SAgE Urban Agriculture curriculum at Edmonds CC.
Celebrating Lela Hilton, part-time English Instructor at Edmonds CC, who got the chance of a lifetime to meet President Barack Obama and the First Lady, when she joined colleagues to accept the National Humanities Medal for her involvement with the Clemente Course.
Applauding Edmonds CC Innovations in Creating Access To Careers in Healthcare (I-CATCH) program for receiving a five-year $15 million healthcare training grant in partnership with Everett Community College and Skagit Valley College.
Celebrating the life and teachings of Dr. Martin Luther King Jr. with an inspirational message from keynote speaker Dr. Michael Eric Dyson, an American Book Award recipient and a two-time NAACP Image Award winner and touted as one of the nation's most influential and renowned public intellectuals.
Expanding our partnership with Community Transit with the newly opened Swift College Station bus stop to provide our students, employees, and the community quicker and safer access to campus.
Congratulating Edmonds CC Foundation board members Steve Pennington and Dr. Bill Keppler for receiving the Outstanding Community Advocate Award at Verdant Health Commission's Healthier Community Conference.
Recognizing The Boeing Company for its 100 years of service through global impact in the aerospace industry and commitment to the local community with a resolution from the Edmonds CC Board of Trustees. The resolution highlighted Boeing's continuous financial support of student scholarships and emergency student assistance programs along with the company's commitment to student success by hiring our graduates.
Creating a coalition with the Seattle Goodwill Industries and the YMCA of Snohomish County to form the Casino Road Adult Education Academy which provides education, support, and opportunities to isolated, marginalized, and low-income communities in the form of adult basic education, case management services, child care, and additional services and programs.
Being awarded the Community College Initiative award for the seventh year from the U.S. State Department. Through the Northwest Community College Initiative (NWCCI) program this year, Edmonds CC welcomed and hosted students from Bangladesh, Brazil, Colombia, Cote d'Ivoire, Egypt, Ghana, India, Indonesia, Kenya, Pakistan, South Africa, Turkey and Yemen. The students spent the year building technical skills, enhancing leadership capabilities, and strengthening English language proficiency — and also traveled to D.C. for a five-day trip learning about America's history and government.
Lauding its fourth and successful year of the beekeeping program in the campus community garden and hosting the popular annual honey sale in its mission to promote sustainability. This year, the program supported undergraduate research, partnered with the engineering club to build an extractor for the honey, and former Edmonds CC graphic design student, Ryan Neff, designed the label for the jars that are used to sell the honey.
Awarding — for the ninth straight year — one $1,300 and one $800 Community Read scholarship to students Megan McDermott and Radhika Dalal. They both read "Early Warming: Crisis and Response in the Climate-Changed North" and submitted projects inspired by the book.
Media Contact Info
Marisa Pierce
425.640.1697
marisa.pierce@edcc.edu