News Archive
Edmonds CC dean earns doctorate to better serve underrepresented students
07/13/16
For Edmonds Community College Dean Sy Ear, earning his doctorate brings him one step closer to his goal – removing barriers to higher education for marginalized or underrepresented students.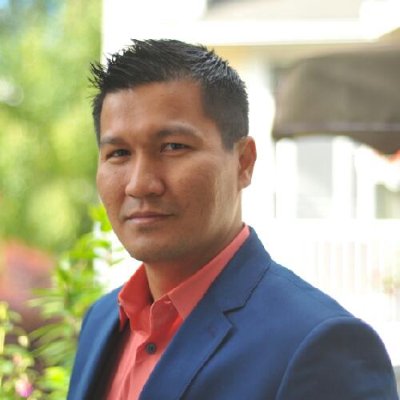 Sy Ear, Dean for Student Success
Ear was one of the first to receive the new Doctor of Educational Leadership degree from the University of Washington Tacoma at its June 10 commencement.
Ear's journey toward higher education began in Cambodia, where his family endured the Khmer-Rouge era. His dad, who was a college professor, was imprisoned and tortured for four years.
When he was released, the family escaped to a refugee camp in Thailand. Two years later, they emigrated to the U.S.
"Once we arrived, my dad worked as a janitor and completed his GED and eventually his college degree," Ear said. "This instilled into me that anything is possible."
As a first-generation college student, Ear said, at times, he felt helpless and frustrated when navigating the American college system.
Although it was difficult, Ear endured and earned an undergraduate degree from UW Seattle and a master's degree from Seattle University.
Ear has worked in higher education for 16 years, and previously worked at South Seattle College and Green River College. He has been at Edmonds CC for a year and serves as the Dean for Student Success.
Student success is always first and foremost for Ear, who will use his new knowledge to evaluate the impact of college policies on Edmonds CC student access and success.
Ear said he would be reviewing the college's processes, especially entry processes, and looking at them from a student's perspective and asking, "'How is this impacting a student's experience?' 'Is it difficult?' 'Is it easy?' 'Is it difficult to navigate?'"
Those questions will help Ear and his team breakdown and evaluate college processes and identify unintended barriers.
One barrier Ear has already identified is within the admissions process.
"Right now, we have many different programs, and we have many different applications," he said. "This is one of the barriers, and hopefully, we can have one common application."
Ear said the $35 admissions application fee and the $40 program completion or graduation fee also present challenges for some students.
"The admissions application fee will impact some students ability to enter our college," Ear said. "To us working people, $35 is probably not a lot of money, but to some students that's gas or money for groceries for a whole week."
Ear is working on removing the fees and replacing them with a matriculation fee, a one-time fee charged to all newly admitted, degree seeking students to cover the costs associated with admissions, student orientation, transcripts, web, and other services associated with enrollment.
"That can tie into improving access for students and removing unneeded barriers," he said.
Ear is a champion of community colleges and of Edmonds CC's mission to strengthen its diverse community by helping students access educational and career opportunities in a supportive environment that encourages success, innovation, service, and lifelong learning.
For Ear, equity and inclusion and social justice rank high on his list of priorities for his career and his daily life.
"I believe if you work at a community college, you, by default, are addressing social justice issues, because you're looking to improve the lives of students," he said, "from students who are improving their English and basic skills to those who are coming here to complete a degree/certificate or those that are here to take one or two classes."
"My values and beliefs are why I'm here, because I want to make society a little bit better."
Media Contact Info
Laura Daniali
425.640.1513
laura.daniali@edcc.edu