News Archive
Edmonds CC student trustee known as 'agent of change'
08/29/16
The Edmonds Community College Board of Trustees selected its fourth student trustee, who many on campus see as an agent of change.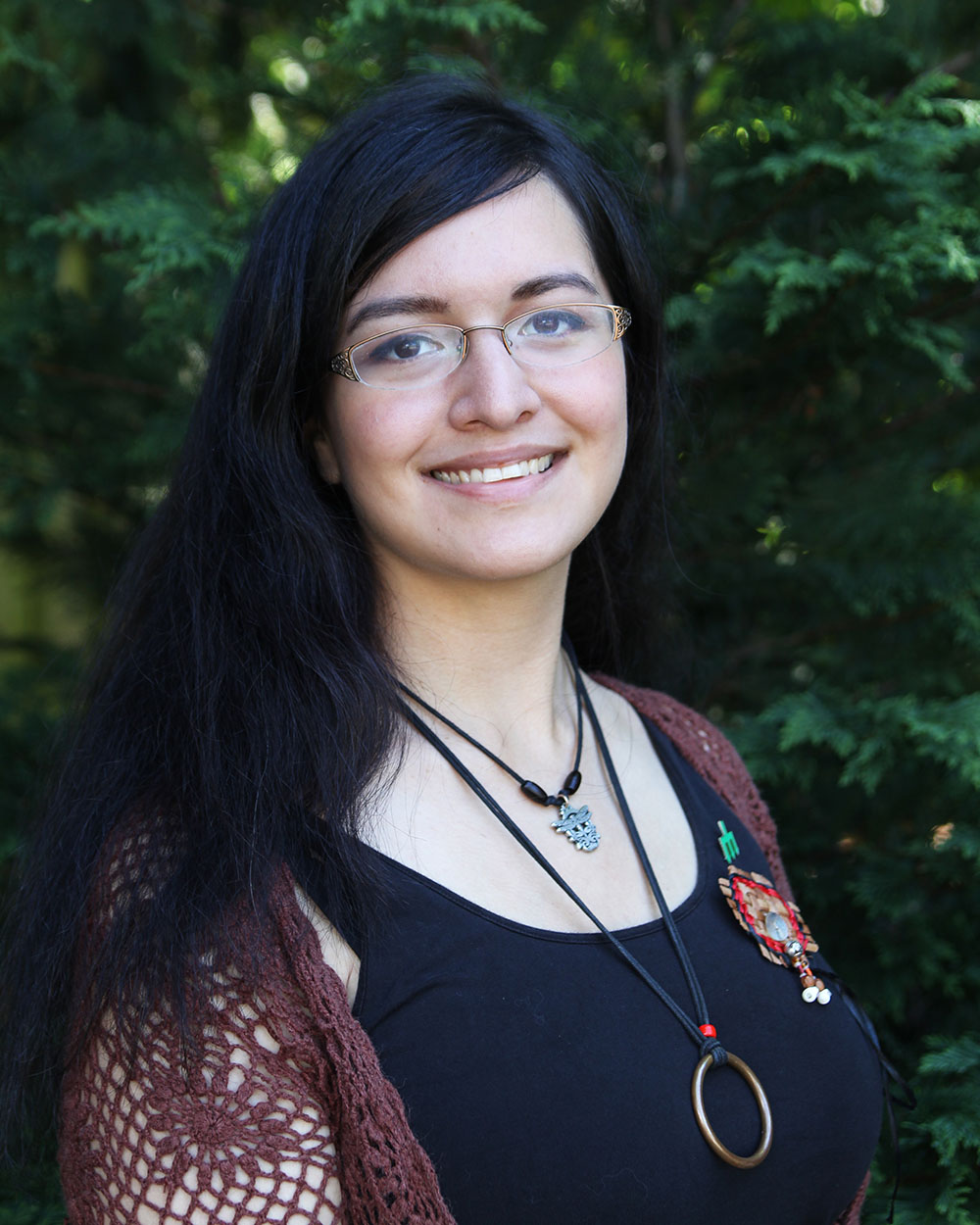 Lia Andrews, Edmonds CC student trustee
Edmonds CC student Lia Andrews, 23, was appointed by Governor Jay Inslee to serve from July through June 2017.
Center for Student Engagement and Leadership Director Wayne Anthony said Andrews is a "change agent with a vision of improving the student experience."
Anthony mentors student government officers and provides leadership coaching. He said Andrews has impressed him with her ability to see "the big picture" and build relationships with those she works with, and the way she uses those skills to create change.
Andrews' position on the board will have a direct impact on students, as the student trustee is one of six voting members of the board.
Andrews said the board members are the policy makers for the college, and "implementing a student position reflects a progressive outlook on their part."
"Having a student on the board can offer much-needed insight into what students are actually thinking and what students are actually wanting and needing from the college," she said.
For Andrews, the position carries a lot of weight, but ultimately, she said it is a position of service.
"I've always approached this kind of work, whether it's student government or student trustee, with that mindset," Andrews said.
She comes to the board with previous experience on the college's student executive board and as an outreach coordinator for the campus environmental sustainability team.
As a student government officer, Andrews became familiar with the board's work and had a growing interest in the role Edmonds CC plays in the community and the region.
"I have had many opportunities to interact with state and federal government officials and promote civic engagement," Andrews said.
In early 2016, she attended the 2016 Legislative Academy in Olympia, Wash. as an advocate for student issues, including the cost of tuition and textbooks, and funding for a proposed Science, Technology, Engineering, and Mathematics building at Edmonds CC.
Andrews has also done undergraduate research as a student, and later as a volunteer, through the college's Center for Service Learning.
While working on a plant and wildlife monitoring project, she discovered a passion for environmental science.
Andrews has devoted many hours to the project, which is a collaboration between the Snoqualmie Tribe of Indians and the college's Learn and Serve Environmental Anthropology Field School.
The tribe would like to build a cultural center on land that was set aside by the city of Snoqualmie. The site is adjacent to a wildlife corridor, and Andrews and her team monitored and recorded the types of plants and wildlife there so the tribe could adhere to its desire to develop the land conscientiously.
Andrews presented her findings in 2015 at a national conference for community college undergraduate research.
She said her approach to finding a major has been to take classes that look interesting to her.
"I started out with myriad interests and narrowed to one based on what I liked the most," Andrews said.
She also emphasized the importance of being involved in the campus community and student activities.
"It is important, not only as a student, but also to becoming a more well-rounded human being, to get involved, not just in your academics, but also in your college community," Andrews said. "I've found that coming to college and embracing the opportunities that have been presented to me, and also being able to recognize when you have a resource that you can take advantage of has really helped me grow exponentially, like on a logarithmic scale."
Andrews will complete her Associate in Arts degree in winter 2017. She would like to transfer to the University of Washington and pursue a bachelor's in Environmental Science and Resource Management.
Media Contact Info
Laura Daniali
425.640.1513
laura.daniali@edcc.edu