News Archive
President Hernandez to be Grand Marshal of "An Edmonds Kind of 4th" parade
05/24/17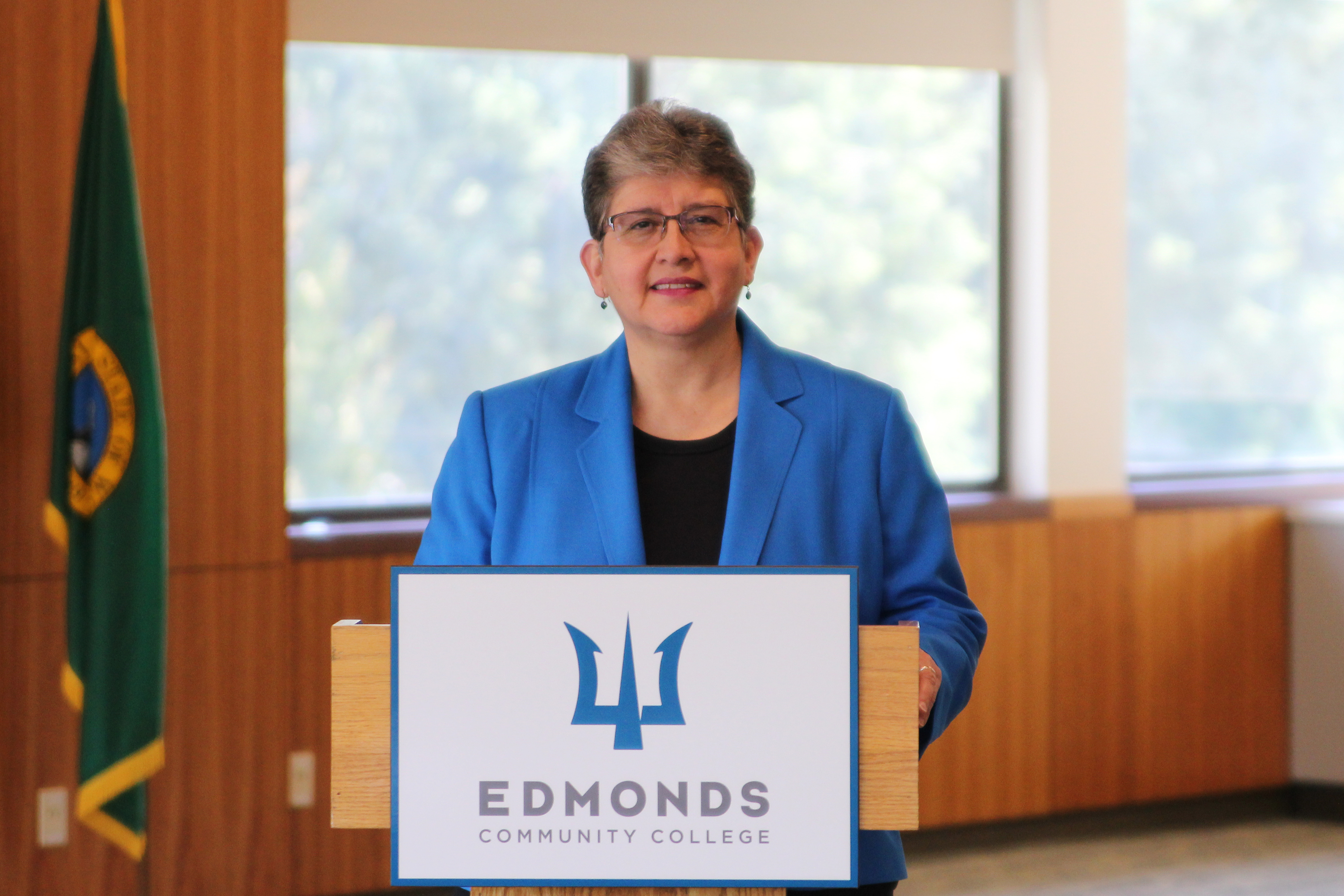 Edmonds CC President Dr. Jean Hernandez
Edmonds Community College President Dr. Jean Hernandez will be the Grand Marshal of the Edmonds Chamber of Commerce Fourth of July parade at 12 p.m. Tuesday, July 4, in downtown Edmonds.
"I am both shocked to be selected as grand marshal, and very honored," Dr. Hernandez said. "Know that this is a huge honor for me, and it will be a highlight in my career and personal life. I love it."
Hernandez has led Edmonds CC for more than six years, and recently announced her plans to retire. She is expected to stay on board through the end of 2017 and has said she will stay connected to the community in retirement through support for the college and local organizations.
The Fourth of July Parade is an annual tradition and a highlight of the Chamber's "An Edmonds Kind of 4th" events, which also include the Beat Brackett 5K, children's parade, Edmonds Firefighters Waterball Competition, food vendors, fireworks, and more. For 110 years, the Edmonds Chamber has sponsored a day of July 4 events to celebrate America's birthday.
Schedule of Events:
10 a.m. Beat Brackett 5K and Baby Brackett 1K
11:30 a.m. Children's parade
12 p.m. Main parade
2:30 p.m. Waterball competition
6 p.m. Food vendors and evening entertainment
9:15 p.m. Brackett's Beard and Mustache contest
10 p.m. Fireworks
Media Contact Info
Laura Daniali
425.640.1513
laura.daniali@edcc.edu