News Archive
New student trustee dedicated to service, being a voice for students
06/01/17
The Edmonds Community College Board of Trustees selected its fifth student trustee, who is known for his dedication to service and being a voice for students.
Edmonds CC student Naol Debele, 20, was appointed by Governor Jay Inslee to serve from July 1 through June 2018.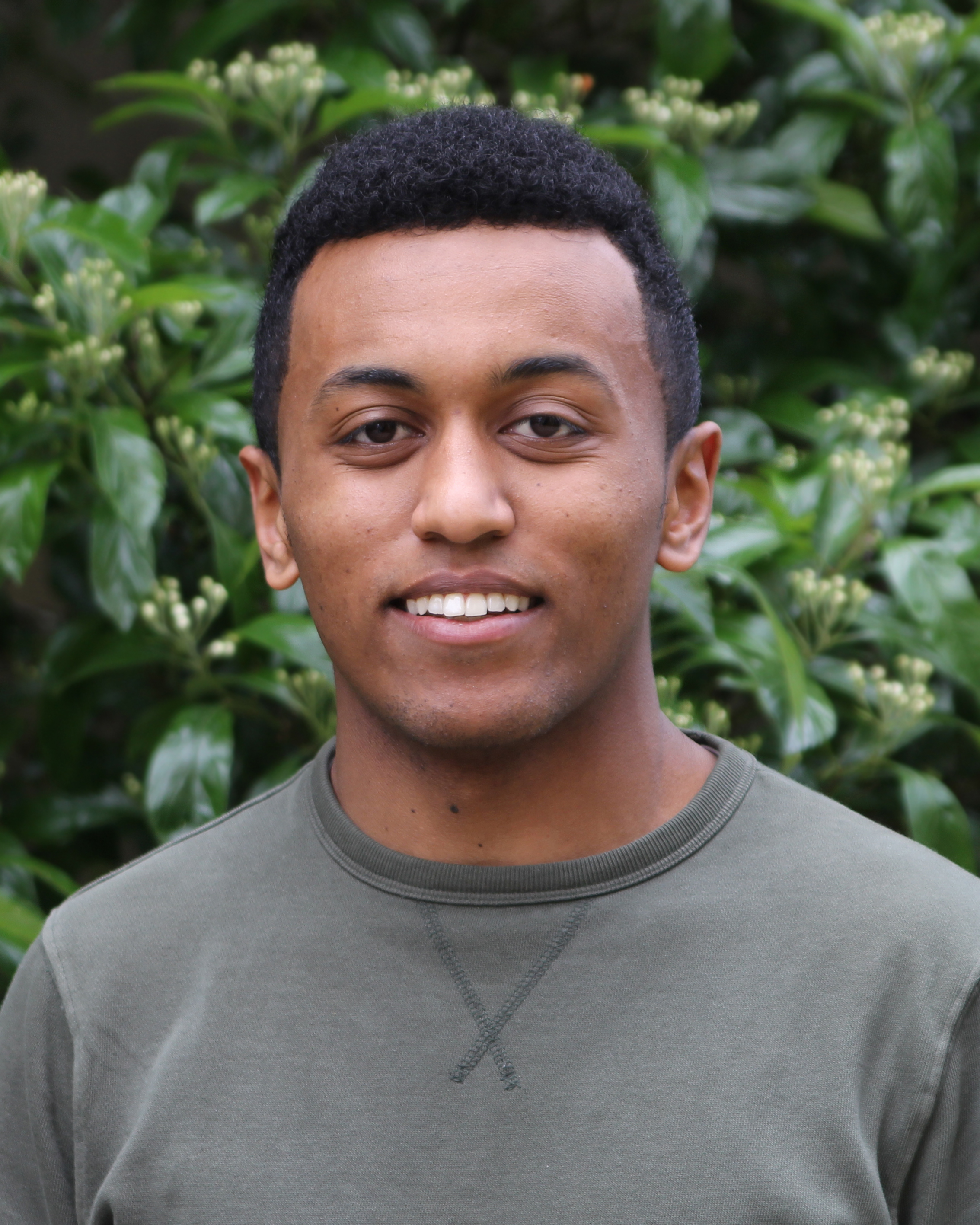 Naol Debele, Edmonds CC student trustee
Center for Student Engagement and Leadership Director Wayne Anthony said Debele is a "highly engaged student leader who cares about a student's experience at Edmonds CC and wants to improve that wherever possible."
Anthony mentors student government officers and provides leadership coaching. He said Debele has impressed him with the high expectations he sets for himself.
"He always wants to do the very best he can," Anthony said. "I look forward to him taking this next step and serving Edmonds CC and its students."
As a current Edmonds CC student government officer, Debele has been able to help students resolve issues and find resources as the Executive Officer for Student Relations and now, as the Executive Officer for Administrative Liaison, he represents student interests to the Board of Trustees.
"Being involved in student government allows me to be a voice for students – to talk with them and hear their concerns," Debele said, noting that he enjoys helping his classmates solve problems.
Debele said he will bring his experience as an Edmonds CC student government officer to his new position on the Board of Trustees, which also has a direct impact on students, as the student trustee is one of six voting members of the board. As a full-time student, he will also serve as a "live update on the student experience" for fellow board members.
The student trustee position is a volunteer position. This drew Debele, who has served over 1,400 volunteer hours since 2014, to apply.
"We all need to contribute and give back," Debele said. "As a student, I'm responsible for being part of the community, and at the same time, being part of the community by helping directly – not just attending events or looking at things and appreciating them, but learning how they came to be and the backend of it."
Debele is looking forward to his new appointment and making a direct impact as a trustee.
"The impact I had as a student government officer really fulfilled me," Debele said, "but I knew I could have a higher position where I could gain more experience while at the same time make decisions that would affect the college as a whole.
"It's the next step for me and a challenge."
Debele is a teacher's assistant for mathematics in the college's Learning Support Center, an Edmonds CC Foundation scholarship recipient and volunteer, a member of the Edmonds CC Ethics Challenge first place team, and an Edmonds CC Strategic Council committee member.
He is pursuing an Associate in Arts transfer degree with an interest in physics. Debele would like to transfer to University of Washington to earn bachelor's and master's degrees in physics.
Outside of Edmonds CC, Debele is studying for his Private Pilot License at Snohomish Flying Services and is a member of Black Pilots of America. Debele's passion for flying fuels his lifelong interest in becoming an astronaut and working for NASA.
Media Contact Info
Laura Daniali
425.640.1513
laura.daniali@edcc.edu