News Archive
New online open source library provides access to manufacturing tools, materials
07/11/17
A new online open source library provides teachers and students with access to in-demand resources on manufacturing tools and materials.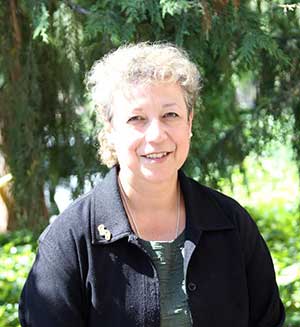 Mel Cosette, executive director and principal investigator of the National Resource Center for Materials Technology Education (MatEdU)

Lightweight Innovations for Tomorrow (LIFT) and the Institute for Advanced Composites Manufacturing Institute (IACMI) have launched lift.technology/learninghub or iacmi.com/learninghub (The Hub) to allow teachers and students to search for educational materials related to lightweight metals and composite materials.

"We are proud to work with LIFT and the research team to put these materials at the fingertips of both educators and students around the country," said Mel Cossette, executive director and principal investigator of the National Resource Center for Materials Technology Education (MatEdU). "Availability and access will be key drivers in delivering the information and tools necessary for tomorrow's workforce to succeed."

MatEdU is housed at Edmonds Community College and funded by the National Science Foundation. It garnered a contract from LIFT which allowed for Cossette and a team of six researchers to seek out and gather educational resources related to lightweight metals and composite materials, and the processes and technologies related to them to add to the Hub. Based on the success of this partnership, the contract has been extended to December 2018.

"As our two national manufacturing innovation institutes are breaking new ground in lightweight metals and composite materials, education and job training for manufacturing careers will need to incorporate new information and develop new skills for workforce success," said Emily DeRocco, LIFT education and workforce development director. "This new online library supplements our efforts to equip educators at all levels with the information and tools they need to begin developing the high-tech, advanced manufacturing workforce served by the Manufacturing USA institutes."

The Hub features over 600 open source resources for teachers and students, who can search under topics such as design; synthesis; processing; testing/characterization; structure; mechanical, electronic, optical, and physical properties; and applications. Search results can also be filtered by age group/educational level (from K-5 to college), principal material, completion time, and material format (video, lab, lecture, and more).

According to Cossette, teachers could use the modules to enrich their curriculum, and students could benefit from quick access to a wide-range of supplemental study and research materials.

All educational materials and resources available on the Hub were researched and vetted by MatEdU, and additional materials will continue to be added as they become available or are recommended to the LIFT and IACMI teams.

"Students and faculty now have access to this in addition to the over 8,000 archived labs on our MatEdU site," Cossette said.

Edmonds CC offers associate's degrees in Materials Science Technology, Manufacturing and Materials Science Technology, and Robotics and Electronics, and certificates in Aircraft Electronics Technician and Basic Electronics. For more information, go to edcc.edu/etec.
Media Contact Info
Laura Daniali
425.640.1513
laura.daniali@edcc.edu