News Archive
Edmonds CC to host grand reopening of Diversity Student Center
10/05/17
Edmonds Community College is proud to host a grand reopening of the college's Diversity Student Center (DSC) from 11 a.m.- 1 p.m. Wednesday, Oct. 4.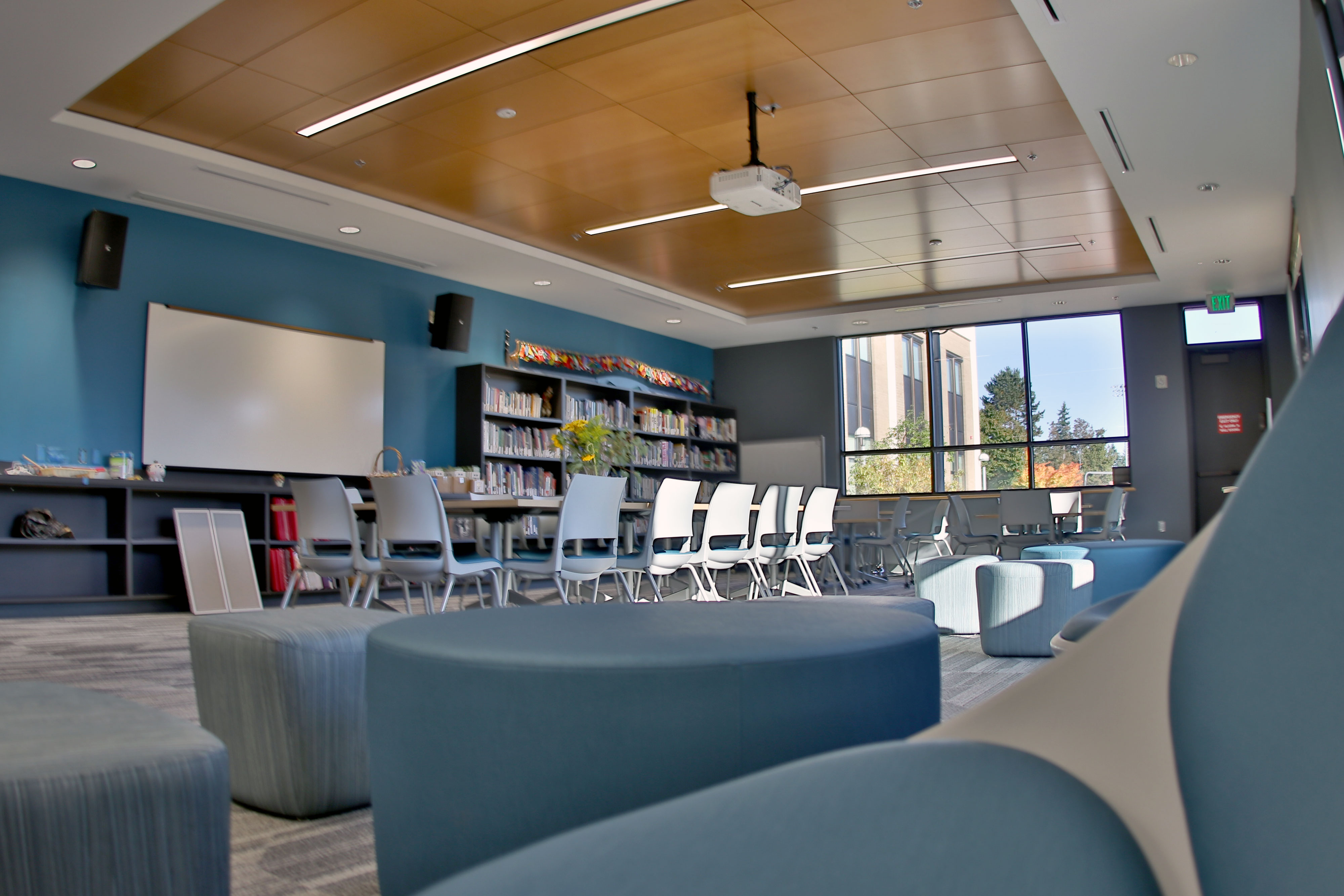 Edmonds CC's Center for Student Cultural Diversity and Inclusion
Students, employees, and community members are invited to attend this free celebration in the Triton Student Center in Brier Hall and enjoy live music, refreshments, and more.
"A dream of a bigger, better Diversity Student Center that would serve all students was made possible by the hard work and dedication of our students," said Wayne Anthony, director of the Center for Student Engagement and Leadership. "Our students believed that this was possible, and on Oct. 4, it will happen."
The new center is the culmination of five years of work by student government leaders, beginning in 2012.
According to Anthony, the project began with the 2012-13 student government board and was carried forward each year by successive boards.
"Carrying forward a project of this scope required each succeeding student government to pass the torch and keep the the project alive and moving forward," Anthony said. "Without the dedication and vision of student governments from 2012 - 2017, the project would not have been made a reality."
The DSC's new location on the first floor of Brier Hall is about three times the size of its former space, and can accommodate up to 90 students. Annually, the center serves about 5,000 students.
The DSC is a safe zone, and serves all students, with a focus on ethnically diverse, homeless, female, gay, lesbian, and gender-diverse students. It provides a resource library with textbooks, multicultural books, laptops, calculators, and flash drives; a conversation partner program to help English as a Second language learners; scholarship research assistance; and a computer lab with Internet access for students.
Other features include a new quiet reflection room, student study space, Students-In-Need program, club support, peer mentoring, and the Multicultural Leadership Institute.
The project was funded by a $600,000 student government allocation and $500,000 from the college. For more information and center hours, visit edcc.edu/dsc.
Media Contact Info
Laura Daniali
425.640.1513
laura.daniali@edcc.edu