News Archive
Celebrating our graduates: 51st annual Commencement ceremony June 8
06/01/18
Edmonds Community College will celebrate its 51st annual Commencement ceremony at 7:30 p.m. Friday, June 8, at Angel of the Winds Arena in Everett.
As the Irish poet William Butler Yeats once said, "Education is not the filling of a pail, but the lighting of a fire."
We honor and applaud the hard work, talent, and persistence of our graduates as they begin to realize their unlimited potential," Edmonds CC Interim President Christina Castorena said. "This achievement is a milestone on the path of their journey of lifelong learning. We know that this is only the beginning for our graduates and anticipate that their success will blaze a trail for future Edmonds CC students."
In 2017-18, Edmonds CC awarded 1,732 degrees, certificates, diplomas, and GEDs. The youngest graduate is 17, and the oldest is 73. This year's student commencement speakers are Martin Douge, 52, and Tina Rajabi, 20. You can view the 2018 Commencement program at edcc.edu/commencement.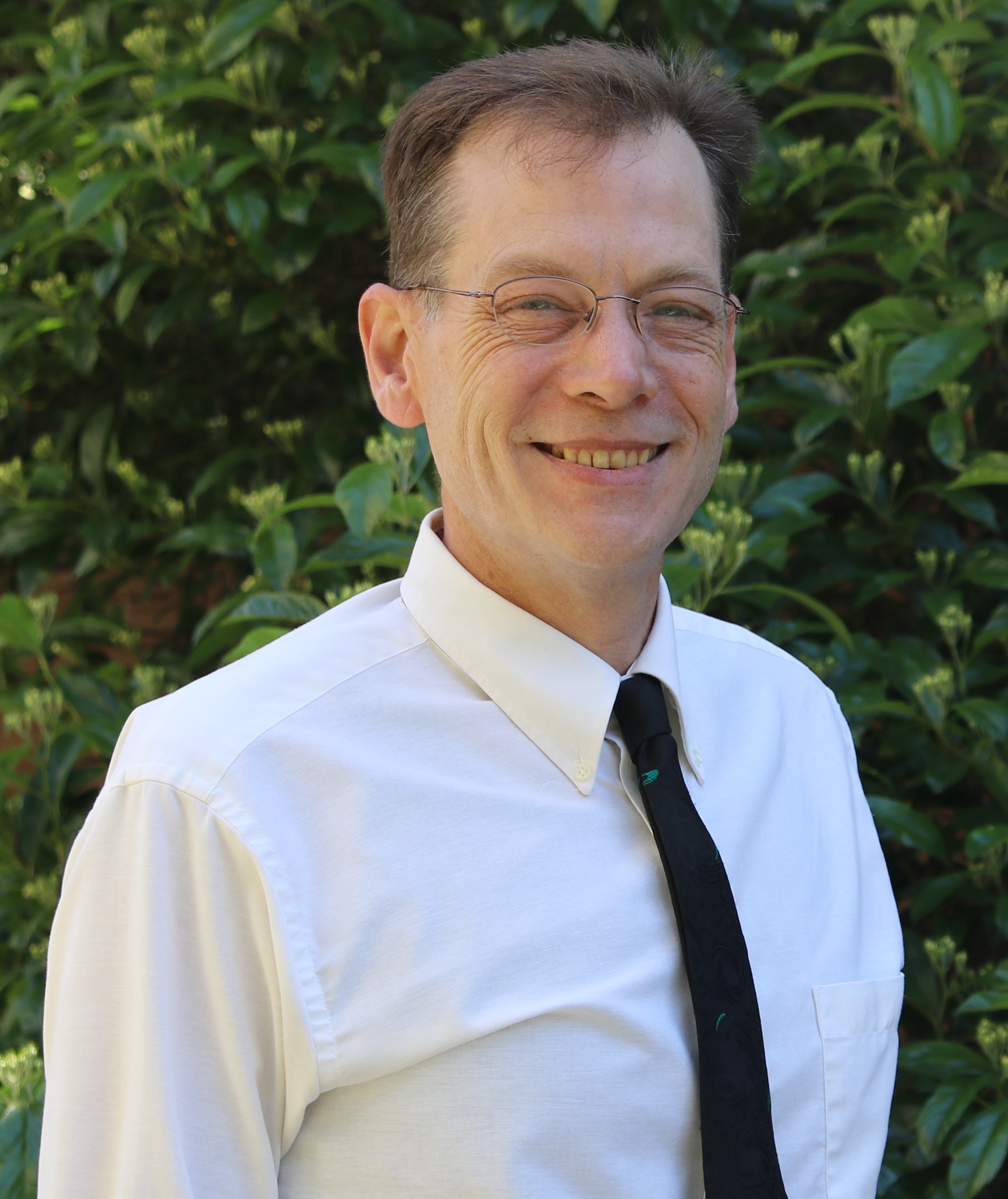 Martin Douge
About Douge:
Douge returned to school after nearly 30 years in the workforce. After spending years working long hours in the restaurant industry, he decided to make a change and find a career path that would be more sustainable.
Edmonds CC provided Douge with opportunities and the community he needed to make that change and flourish academically and personally. During his first quarter, Douge battled health issues, and he credits his instructors with giving him the motivation and compassion to continue.
"Their ability to be more than teachers can't be quantified," Douge said. "They cared about me as a whole person."
As a self-proclaimed introvert, Douge said the time and attention his Edmonds CC instructors gave to ensure his success both as a student and "as a whole person first" was invaluable. The support he received gave him the courage to continue furthering his education by enrolling in college-level classes.
Douge will be graduating with his GED. He is currently enrolled in classes at Edmonds CC and pursuing an Associate in Applied Science degree in Materials Science. Douge's advice to the graduating class, "In life, don't climb someone else's ladder; build your own."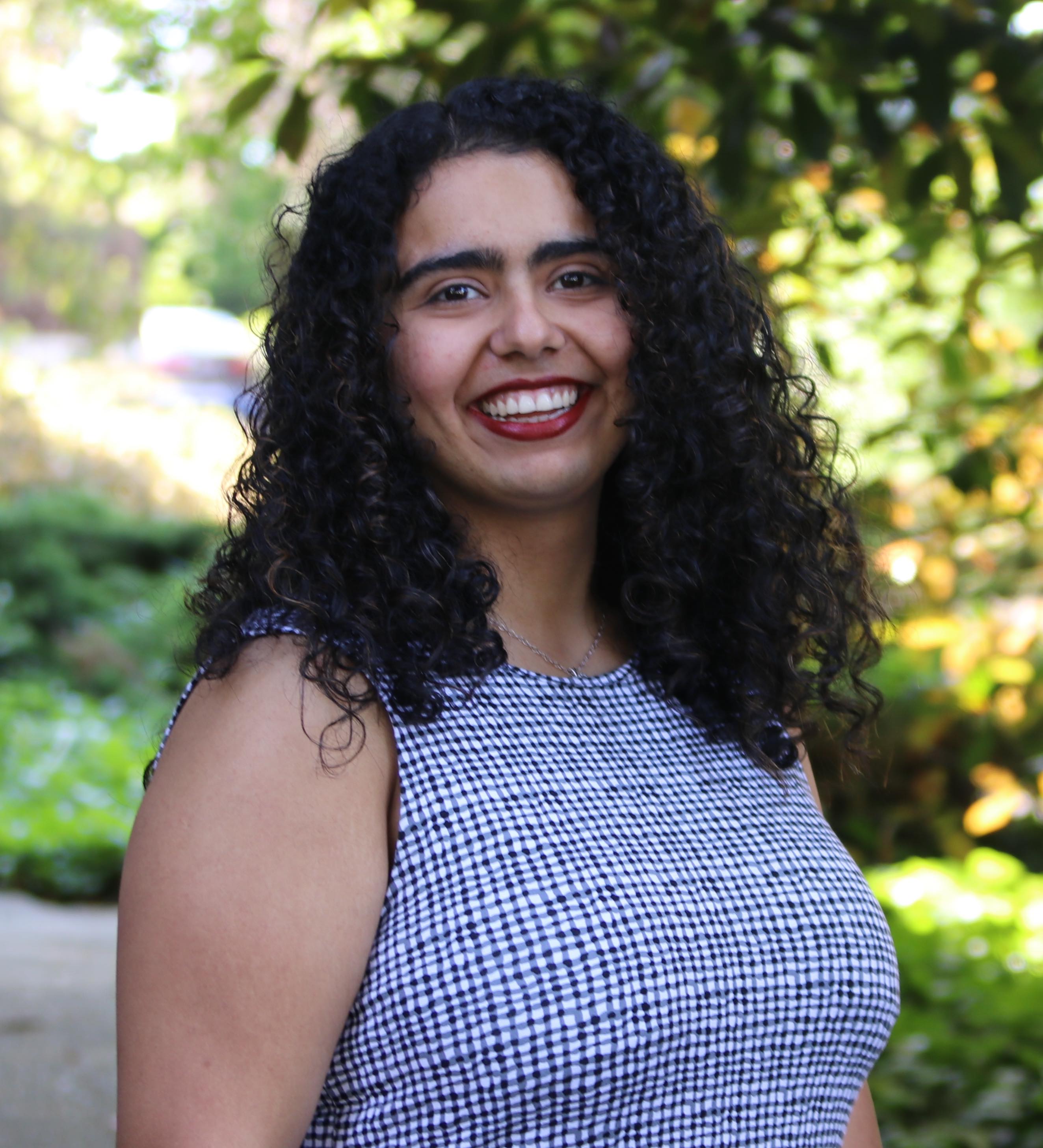 Tina Rajabi
About Rajabi:
To say Tina Rajabi is passionate about math is an understatement. She is both talented in and enthusiastic about mathematics, and started the first on-campus Math Club in more than 20 years.
"Math can be challenging sometimes," Rajabi said, "and often the challenge gets in the way of seeing just how cool it is."
As a woman and an immigrant to the U.S., Rajabi said language presented a barrier to her education for a time. In 2015, she came to the U.S. from Iran with her family. Rajabi began her journey at Edmonds CC as an English as a Second Language (ESL) student, and eventually tutored other ESL students and now works as a teaching assistant in the math department.
Her accomplishments include: Semi-finalist for the prestigious, national Jack Kent Cooke transfer scholarship; Seattle University's Mathematics Early Research (SUMmER) program participant, Edmonds CC Mathematics, Engineering, Science Achievement (MESA) program member; and Relationships in Science Education (RISE) program member.
Rajabi will be graduating with her Associate in Science degree with a focus in mathematics. She is anticipating acceptance into University of Washington's mathematics program at the Seattle campus.
Rajabi's advice to the graduating class, "It's great to look up to others to grow, but don't compare yourself to others. Keep working hard and put yourself, and only yourself, in the spotlight of comparison. Be a better 'you' today than you were yesterday."
2017-18 Graduating Class — By the Numbers:
1,732 degrees, certificates, diplomas, and GED®s (1,671without GED® count included)
48 percent earned college transfer degrees, 831 degrees
36 percent earned career degrees or certificates (617 degrees and certificates)
16 percent completed GED®s or high school diplomas (61 GED®s, plus 223 diplomas for a total of 284)
29 – average age of graduates
57 percent female
43 percent male
23 percent international students
73 – age of oldest graduate, Business Management Entrepreneurship and Small Business Management Certificate
17 – age of youngest graduate, International High School Completion
Information based on May 2018 data.
2017-18 College Highlights
During the past year, some of our best moments were spent:
Kicking off the academic year with a new mission: Teaching | Learning | Community. Guided by innovation, equity, inclusion, and a global perspective, Edmonds CC is committed to its new core themes of academic excellence, student success, and community engagement.
Celebrating the hire of Edmonds CC's new president, Dr. Amit Singh. Dr. Singh has more than 20 years of experience in higher education and comes to the college from Clark State Community College in Ohio, where he's served as provost and senior vice president of academic affairs. He'll join the Triton community on June 25.
Congratulating three Edmonds CC students – Naol Debele, Jessica Howard, and Tina Rajabi – who were selected as semifinalists for the prestigious, national Jack Kent Cooke scholarship.
Launching an updated and vibrant website redesign to provide users with a more modern, fresh user interface featuring three main pages – college homepage, student portal, and employee portal.
Awarding $50,000 in full-ride scholarships to five local high school students. Each student received a $10,000 Edmonds CC Foundation 50th Anniversary Scholarship to cover the cost of tuition, books, and fees for two years.
Promoting a healthy educational and work environment for students, employees, and visitors by prohibiting smoking and the use of tobacco products on campus with a Tobacco and Smoke-Free Campus policy.
Reaffirming the college's standing as a Northwest Commission on Colleges and Universities (NWCCU) accredited college and receiving accolades for its emphasis on equity and inclusion and commitment to student achievement, experience, and success.
Expanding the college's free, student parking by adding 50 additional parking spots.
Celebrating the Washington State Legislature's approval of $37.8 million for the construction of a new Science, Engineering, and Technology (SET) building. The 70,00-square-foot building will allow the college to continue offering students high-quality STEM programming that meets industry demands.
Earning the designation of National Center of Academic Excellence in Cyber Defense Education certification from the National Security Agency (NSA) and the Department of Homeland Security (DHS).
Opening a $1.1 million Student Center for Cultural Diversity and Inclusion to serve as a safe zone for all students, with a focus on ethnically diverse, homeless, female, gay, lesbian, and gender-diverse students.
Launching a scholarship endowment campaign to raise $25,000 for the Hernandez-Foy Second Chance scholarship, which provides funding to students with histories of incarceration or homelessness. Edmonds CC President Emeritus Dr. Jean Hernandez and her spouse, Erin Foy, established the scholarship in 2012.
Celebrating the college's designation as an Achieving the Dream Leader College for its demonstrated commitment to student success and completion.
Congratulating Naol Debele and Jessica Howard for being chosen to represent Edmonds CC on the All-Washington Academic Team.
Honoring U.S. Army veterans at the college's fifth annual Veterans Day Ceremony. Dr. Bill Keppler, Civilian Aide to the Secretary of the Army (CASA) Emeritus, was the keynote speaker.
Celebrating the renewal of a competitive, $60,740 U.S. Department of Education child care grant that helps low-income students with children pay for on-campus child care costs.
Hosting U.S. Congressman Rick Larsen during campus visits. Larsen met with a team of materials science educators who are leading the way in composites recycling curriculum at the National Resource Center for Materials Technology Education (MatEdU), which is housed at Edmonds CC and funded by the National Science Foundation. On a separate occasion, he visited the Head Start and Early Head Start programs.
Celebrating the opening of a campus Food Pantry for Edmonds CC students and employees experiencing food insecurity. Kudos to the Edmonds CC Green Fund, Foundation, and Associated Students of Edmonds Community College.
Celebrating Emily Yim, Edmonds CC Board of Trustees member, for her appointment as chair of the Association of Community College Trustees, representing more than 6,500 elected and appointed trustees who govern more than 1,200 community and technical colleges in the U.S. and beyond.
Cheering for Edmonds CC Triton Athletics. Volleyball, men's basketball, baseball, and softball teams all made the postseason. It was volleyball's second playoff appearance in a row, men's basketball's fifth in the last six years, softball's third consecutive trip, and baseball's sixth consecutive appearance. Softball and baseball won North Region titles and both placed third overall in the Northwest Athletic Conference (NWAC). Softball's 42 wins set a new school record. Go Tritons!
Reaffirming our commitment to equity and inclusion and DACA students by joining the presidents of Washington's college and universities, community and technical colleges, Independent Colleges of Washington, and members of the Washington Student Achievement Council in signing a joint statement protesting the current administration's decision to terminate the federal Deferred Action for Childhood Arrivals Program, also known as DACA.
Hosting U.S. Sen. Patty Murray during a campus visit. In February, Murray met with students to hear their concerns about paying for college. She also met with Edmonds CC student veterans at the college's Veterans Resource Center.
Congratulating Naol Debele for serving as the fifth student representative on the Edmonds CC Board of Trustees.
Hosting our 32nd annual Edmonds CC Foundation Gala and Auction: Completing the Dream, Making Futures Bright for Students held at the Seattle Grand Hyatt Hotel. Thank you to all those who supported student success with a contribution to the Foundation. The event raised $340,000 for student scholarships, emergency funding, and program support.
Celebrating the life and teachings of Dr. Martin Luther King Jr. with an inspirational message from keynote speaker and NBA Hall of Famer Spencer Haywood. Haywood went from picking cotton in rural Mississippi to being inducted into the Naismith Memorial Basketball Hall of Fame.
Hosting our 33rd annual powwow, "Weaving the World We Want," to bring together students, families, and communities to celebrate American Indian singing, drumming, dancing, and arts and crafts.
Awarding a Community Read scholarship for the 11th straight year. Scholarship applicants read Ta-Nehisi Coates' novel "Between the World and Me" and submitted projects inspired by the book. This year's recipient was Ro Boyce, who submitted a poetic essay and self portrait titled "Don't Be Afraid."
Media Contact Info
Laura Daniali
425.640.1513
laura.daniali@edcc.edu