News Archive
New president invested in student success, transformative partnerships
07/16/18
Edmonds Community College's new president has a vision for the college: To make Edmonds CC the school of choice for the Puget Sound region.

"It's a broad vision," said Dr. Amit Singh, Edmonds CC's fifth president. He thinks the college and the region are uniquely positioned – geographically and economically – to serve the needs of students, the community, and local industry.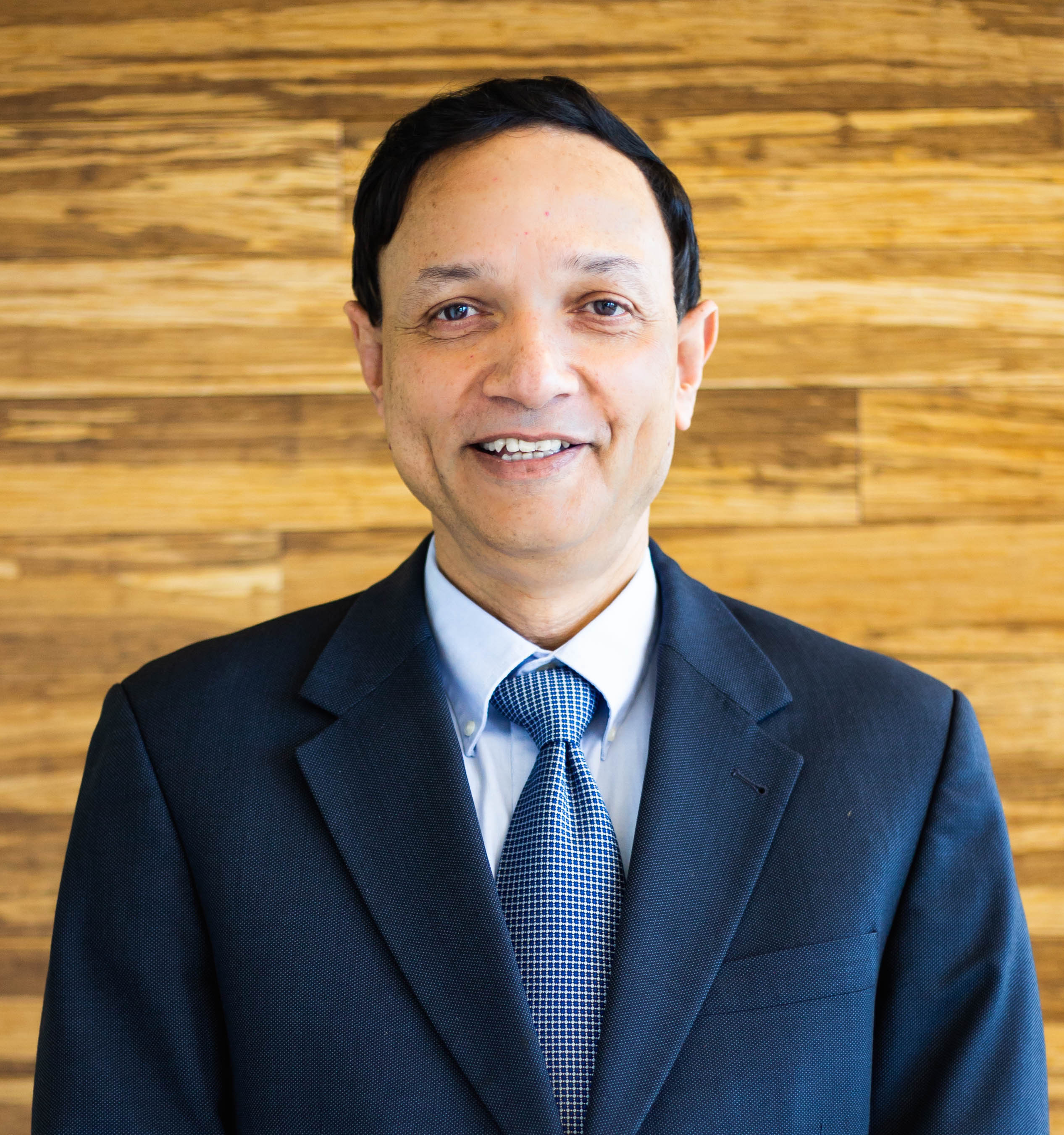 Dr. Amit Singh, president of Edmonds CC

Singh envisions forming long-term, transformative partnerships that will benefit both the college and its students, and the region, which is booming.

The Puget Sound Regional Council has projected the region to grow by about 1.8 million people between now and 2050, and about 1.2 million jobs will be created. Many of the jobs will require workforce skills in Science, Technology, Engineering, and Math (STEM).

"We have to have strong partnerships with many different entities – nonprofits, businesses, local K-12 school districts – and within the college," Singh said. "When you engage in long-term partnerships that are based on trying to solve a common community problem or issue, it's a win-win partnership. It's transformative for the college and the community."

Singh said the college is also expanding to meet workforce needs with the addition of a new $48.3 million state-of-the-art Science, Engineering, and Technology building for training students for high-demand, high-wage jobs.

Since taking office June 25, Singh has made it his priority to learn about the college and the community.

"We all want the college to move from good to great," he said, "but before you decide on where you want to go, you have to know where you are. My job right now is to understand where we are."

Singh is impressed with Edmonds CC's welcoming and diverse campus, employees, and commitment to student success and sees these as strengths to build on.

"I've seen the commitment of the college to student success and to the mission," Singh said. "Our mission is short, but powerful. Three words –– Teaching, Learning, Community."

Board of Trustees Chair Dr. Tia Benson Tolle said Singh is dedicated to furthering the college's mission.

"With his proven leadership in higher education and steadfast commitment to student success, Edmonds CC will continue to be a regional leader in educating and preparing students for their future success," Benson Tolle said.

The community's support of the college is evident to Singh. He attended the Edmonds CC Foundation auction and gala in May and saw the generous support of donors who gave more than $340,000 toward student scholarships.

"That day it was obvious to me how much this community loves Edmonds CC," Singh said. "There is so much potential in this community, and there's so much support. That is a big strength."

Singh is excited to explore not only his new campus community, but all the Puget Sound region has to offer.

"I'm drawn to nature now more than I used to be," he said. "I think I will enjoy the outdoors more than I ever have because this state is so beautiful."

Singh lives in Mukilteo with his wife and 9-year-old daughter. Their son, 20, is studying computer science at Ohio State University and will graduate in December.

About Singh:
Singh holds four graduate degrees – a doctorate in economics, a master's in finance, a master's of business administration, and a master's in economics. In the past, he served as provost and senior vice president, chief academic officer, dean, assistant dean, full- and part-time faculty at four different community colleges in three different states.

Before joining academia, he worked as a senior financial analyst with a corporate governance consulting firm and as an investment analyst with a brokerage firm. He also worked as the chief executive officer of a startup company in Atlanta, Ga.
Media Contact Info
Laura Daniali
425.640.1513
laura.daniali@edcc.edu