News Archive
New student trustee advocates for inclusive academic policy
07/26/18
Returning to the classroom after nearly three decades out of school might deter some, but for one Edmonds Community College student the challenge has motivated her to make change – from the top.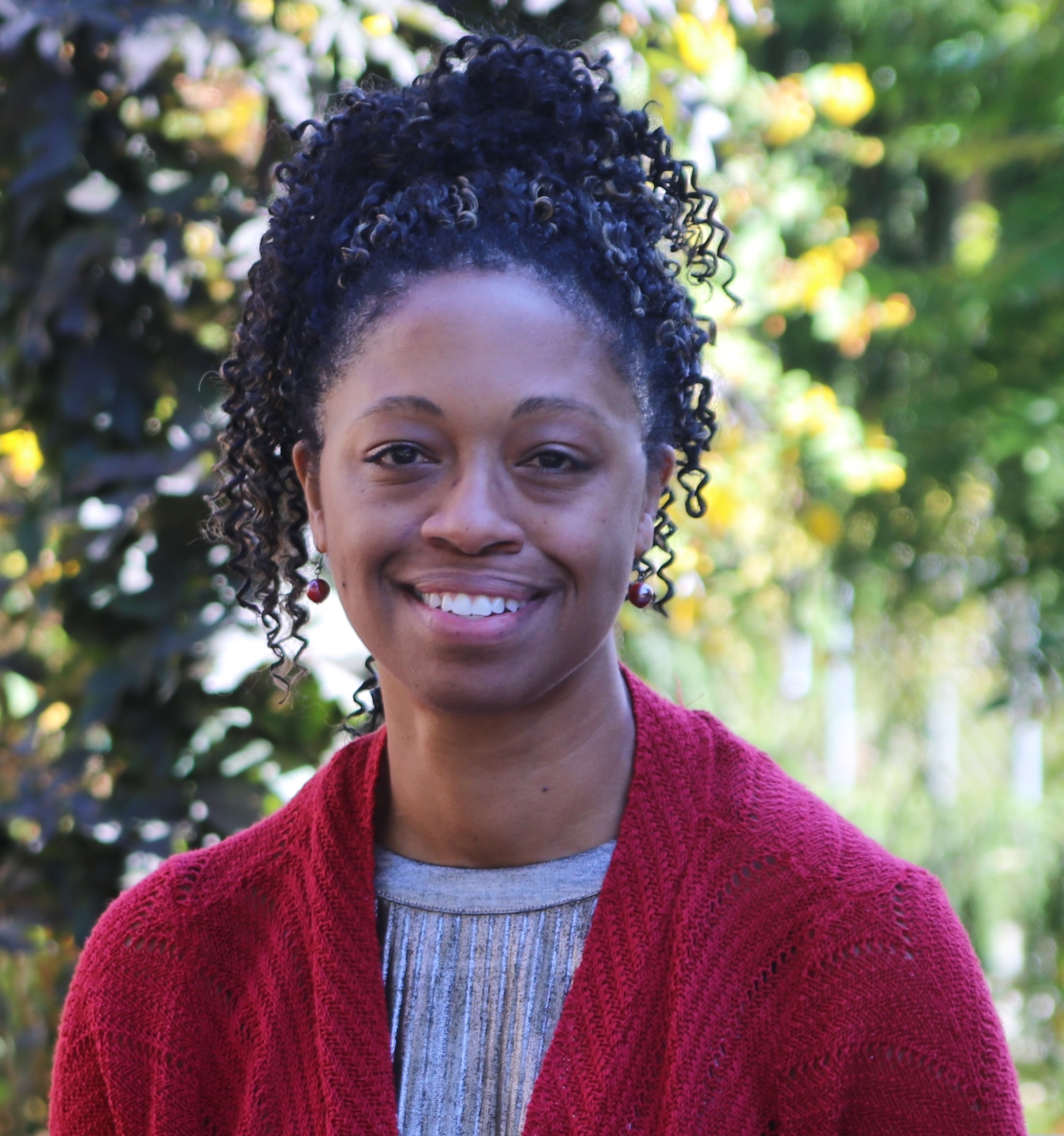 Angela Durham, Edmonds CC student trustee

"Why not go all the way and aim for the top," said Angela Durham, Edmonds CC's newly appointed student trustee to the college's Board of Trustees. She is the sixth student trustee and was appointed by Gov. Jay Inslee to serve from July 1 through June 2019.

Durham said she will use her leadership position to be an advocate for all students.

"As student trustee, I am honored to serve as a representative of the student body," Durham said. "Being able to effectively hold this position requires cultural competence, empathy, and respect for others."

When Durham first came to Edmonds CC she didn't envision serving as a trustee; she was simply trying to adjust to college life. At 46, it presented some challenges – like juggling homework with other responsibilities and paying tuition – that Durham thought were long behind her.

She acknowledged the challenges ahead, and she was resourceful. Durham found campus support services like the BFET and I-CATCH programs to ease the transition. She focused on her studies and finished spring quarter with a 3.63 GPA.

To her surprise, her name was not included on the college's quarterly honor roll, which recognizes students enrolled in college-level courses with a GPA of 3.5 or higher. Curious, Durham did some research and found that students in pre-college level classes are not eligible.

She was enrolled in Bridge pre-college classes, which help students bridge the gap between where their academic skills are and where they'll need them to be for college-level coursework.

"As a non-traditional student, being on the honor roll would give me that little bit of encouragement," she said. "Life was hard for awhile. I had been through a divorce, and now to be in college and to be doing well, walking with my head high, I'm really proud."

Durham has all of her certificates of accomplishment hung on a wall at home. She's currently leading an effort to change the college's honor roll policy to be more inclusive, allowing for more Edmonds CC students to be acknowledged for their academic achievements.

"Angela is an insightful leader who finds new solutions to old problems," said Lisa Schubert, Bridge faculty. "She is a courageous and thoughtful leader who will represent our diverse student body respectfully, transparently, and inclusively in campus decision-making."

Schubert was one of Durham's first instructors at Edmonds CC, and Durham excelled in Schubert's Bridge classes. She scored high enough on exams to skip two course levels, but Schubert said Durham scores the highest points for being an outstanding peer to her classmates.

"Each day as she came to class, Angela deliberately sat next to someone she didn't know," Schubert said. "One day, her partner was a young, white man, barely out of high school. Another day, it was a middle-aged Latinx woman; another day, a Syrian refugee.

"Young, old, black, white, native, non-native––she made her classmates comfortable by making herself uncomfortable, putting herself in a position each morning of risking a new conversation."

Durham is currently a work-study student employee in Edmonds CC's Enrollment Services department and is working toward an Associate of Technical Arts degree in Social and Human Services with a focus on advocacy.

She is a recipient of the 2018 Students of Color Conference scholarship, an I-CATCH scholarship recipient, and a 2018 student delegate for U.S. Sen. Patty Murray. Outside of Edmonds CC, Durham volunteers at an assisted living facility and serves as the first black woman deaconess at Marysville Church of the Nazarene.
Media Contact Info
Laura Daniali
425.640.1513
laura.daniali@edcc.edu