News Archive
Edmonds CC breaking ground for new, state-of-the-art STEM building
08/23/18
Edmonds Community College plans to meet the region's increasing demand for employees who are trained in Science, Technology, Engineering, and Mathematics (STEM) with the addition of a new 70,000-square-foot building.

"Edmonds CC plays a vital role in educating and training students for an increasing number of in-demand, high-wage STEM jobs," said Dr. Amit Singh, Edmonds CC's president. "The college's new Science, Engineering, and Technology (SET) building will give students access to a state-of-the art facility and continued top-quality STEM education that meets industry needs."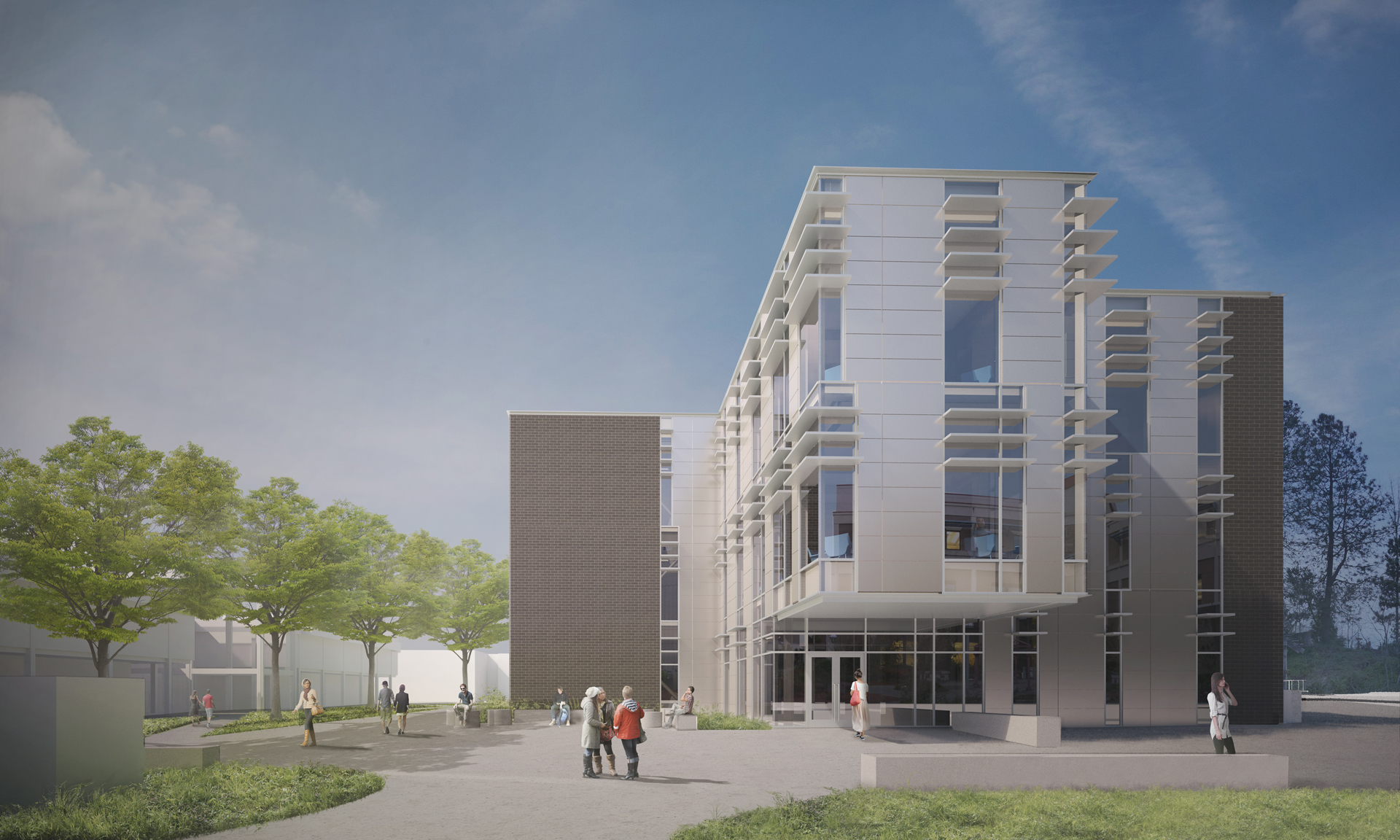 A public groundbreaking ceremony for Edmonds CC's new Science, Engineering, and Technology building will be held from 3:30-5 p.m. Wednesday, Sept. 12.

A public groundbreaking ceremony for the SET building will be held from 3:30-5 p.m. Wednesday, Sept. 12, in the west section of Parking Lot B. The building is scheduled to open in 2020. For more information and location, visit edcc.edu/STEMBuilding.

The Puget Sound Regional Council has projected the region to grow by about 1.8 million people between now and 2050, and about 1.2 million jobs will be created. Many will require workforce skills in STEM.

"When our students have access to classes, tools, and equipment to help them develop STEM skills, we all benefit," said city of Lynnwood Mayor Nicola Smith. "Edmonds CC's new SET building will continue the learning pipeline that helps supply businesses with local talent, creating opportunities for students and prosperity for our local economy."

Smith will be in attendance along with local legislators and members of the college's Board of Trustees.

A growing demand for STEM education has resulted in increased enrollment in Edmonds CC's STEM courses. The SET building will accommodate the college's need for more physics, chemistry, engineering, and math classrooms, as well as labs and offices. It will also be LEED Gold certified.

The Washington State Legislature approved $47.1 million for construction of the SET building, which was one of 25 projects included in the Washington State Board for Community and Technical College's $338 million budget request for the 2017-19 capital budget.

Over the past 20 years, Edmonds CC has received numerous grants, totaling over $50 million, in support of STEM education from the National Science Foundation, U.S. Department of Labor, U.S. Department of Education, U.S. Department of Health and Human Services, and other public and private sources.

For directions and a campus map, go to edcc.edu/campus.
Media Contact Info
Laura Daniali
425.640.1513
laura.daniali@edcc.edu