News Archive
Art gallery features 'Vassal Republic' by Romson Regarde Bustillo
08/27/18
Edmonds Community College's art gallery this fall features "Vassal Republic" by Romson Regarde Bustillo.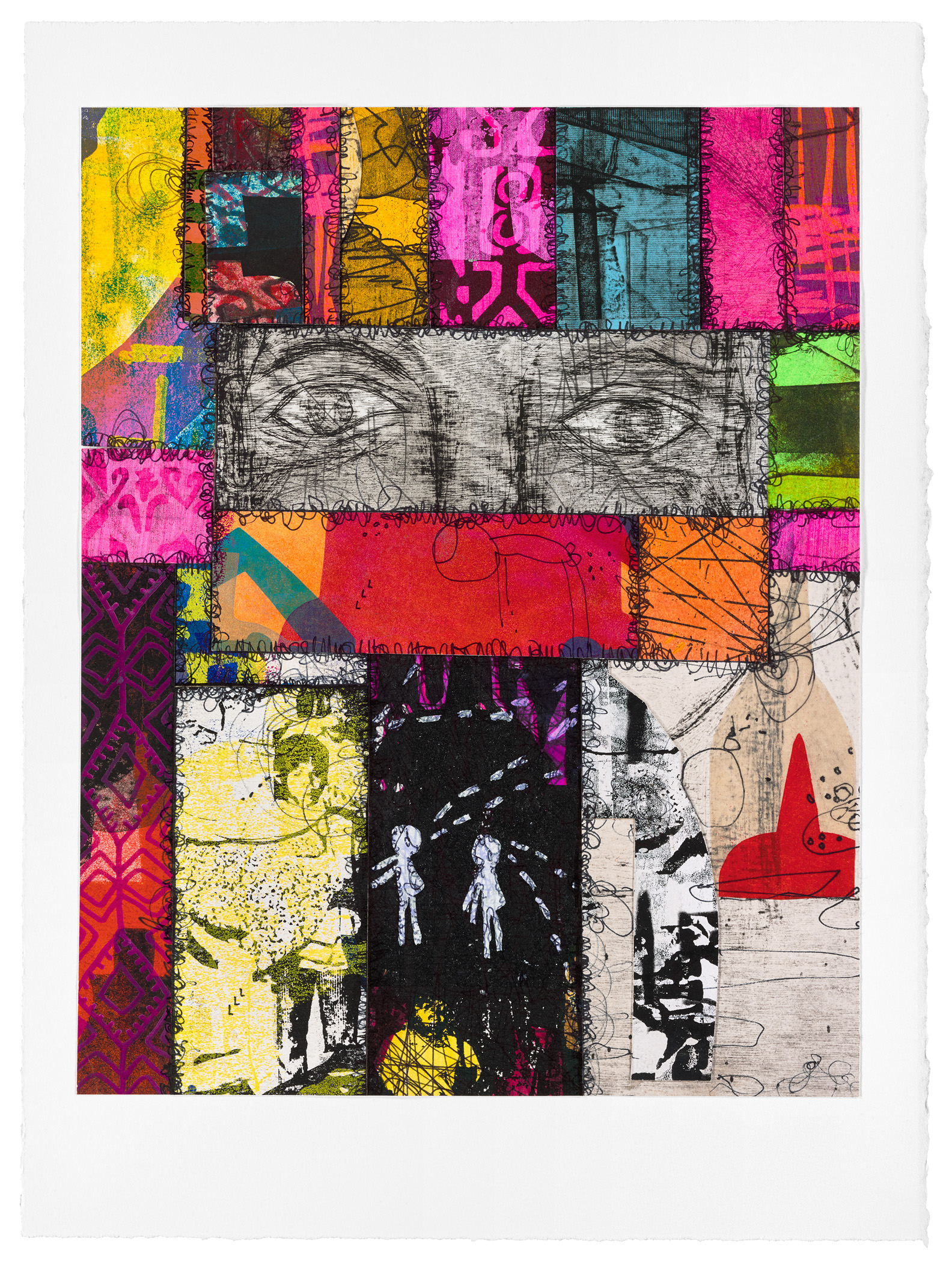 "Self Portrait" by Romson Regarde Bustillo

"I question and explore how place, context, and visual cues modify, enhance, and divert meanings," Bustillo said.

He is an interdisciplinary artist working in mixed media, printmaking, and space coding. The exhibit will run from Sept. 17 through Dec. 7. Meet Bustillo at an artist reception from 3-5 p.m. Friday, Nov. 16.

About the artist: Born in the Philippines, Bustillo immigrated to Seattle with his family in 1978. He has spent extended periods of time working on his art in Barcelona, Mexico, southeast Asia, and Central America. He maintains an art studio in the Central District of Seattle, and his works are represented in the collections of the city of Seattle, city of Tacoma, Washington State Art Commission, Art Coll Trust, Regional Arts and Culture Council, and King County.

The exhibit is sponsored by the Edmonds Arts Festival Board, and the Edmonds CC Library, Visual Arts department, and Center for Student Engagement and Leadership.

The gallery is open 7:30 a.m.-9 p.m. Mondays through Thursdays, 7:30 a.m.-2 p.m. Fridays, and 1-5 p.m. on weekends. For more information, go to edcc.edu/gallery.

The Edmonds Community College Art Gallery is on the third floor of Lynnwood Hall at 20000 68th Ave. W, Lynnwood, WA. For directions and a campus map, go to edcc.edu/campus.
Media Contact Info
Laura Daniali
425.640.1513
laura.daniali@edcc.edu