News Archive
Edmonds CC art gallery features student works for spring
03/22/19
Edmonds Community College's art gallery this spring features the Annual Student Art Exhibit with works by the college's visual arts students.

The exhibit opens April 1 and will run through June 14. Featured works will include paintings, 2-D design, pottery, jewelry, sculpture, photography, graphic design, and visual communications.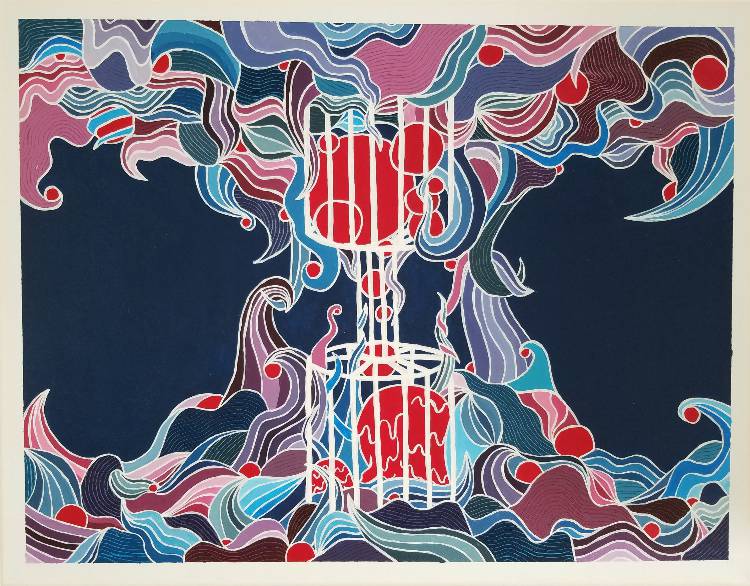 "H.E.R. Question" by Wendy Dith

"This exhibit is an opportunity to celebrate students' work and learning by making it visible, while providing a professional setting for our aspiring artists to show their work," said Audineh Asaf, Visual Arts faculty member and department co-chair. "Many of the participating artists are exhibiting collections of their artwork, so visitors will be able to view a range of the individual's artistic accomplishments."

A vibrant, abstract painting titled "H.E.R. Question" by student Wendy Dith will be on display. She plans to pursue a bachelor's degree in design with a focus on visual communications.

"I'm fairly new to the design field but I have always had a strong interest in art," Dith said. "Since a lot of my artistic inspiration comes from fashion, cosmetics, and music, I would love to have a design career in one of those industries."

Young-Mi Cho is an international student from Korea who's been studying at Edmonds CC since 2017. Her work "Don't Cry" will be featured in the exhibit.

"I like to appreciate art, so I went to museums often, but I never imagined I would paint," Young-Mi said. "I began my art education at Edmonds CC in winter quarter with a drawing class.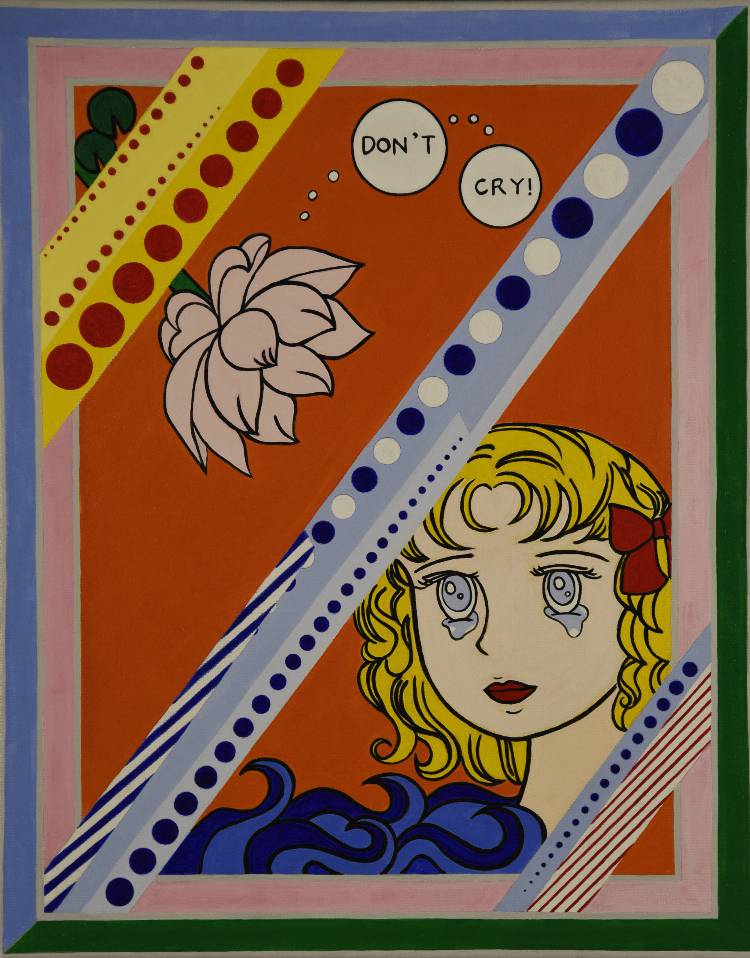 "Don't Cry" by Young-Mi Cho
"I started with a sudden desire to learn, but it was a start full of fear and excitement. I have been able to confirm my passion for art by taking art classes such as two-dimension design, drawing, painting, and pottery.

Young-Mi said she had many opportunities to explore her potential during Asaf's two-dimension design class this winter and is now considering applying to art schools.

"The Student Art Exhibit not only provides students with the experience of exhibiting their artwork in a formal gallery setting, but it also gives the campus an opportunity to see the kind of artwork our students are creating," Asaf said. "Please join us for an artists' reception on May 31 to meet some of our talented student artists."

Meet the artists
Artist reception | 3-5 p.m. | Friday, May 31
Art Gallery | Lynnwood Hall, third floor
Students will give live art demonstrations.

The gallery is open 7:30 a.m.-9 p.m. Mondays through Thursdays, 7:30 a.m.-2 p.m. Fridays, and 1-5 p.m. on weekends. It is on the third floor of Lynnwood Hall at 20000 68th Ave. W, Lynnwood, WA. For directions and a campus map, go to edcc.edu/campus.

The exhibit is sponsored by the Associated Students of Edmonds CC, Center for Student Engagement and Leadership, Library, Triton Catering, and Visual Arts.
Media Contact Info
Laura Daniali
425.640.1513
laura.daniali@edcc.edu