News Archive
Edmonds CC art gallery to feature Japanese American ceramics artist Hanako O'Leary
12/13/19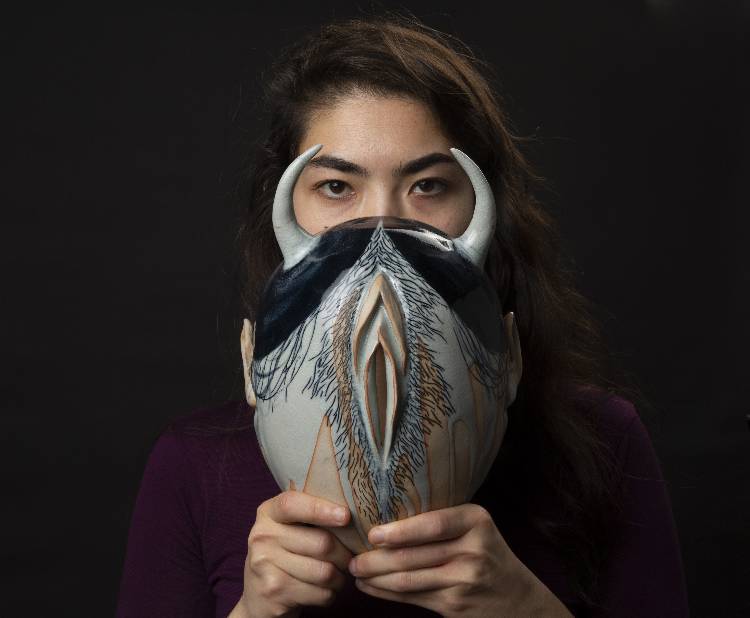 "Mask 1"
Edmonds Community College's art gallery this winter features "Izanami" by Hanako O'Leary.

"Growing up atop American soil, but under a Japanese matriarchy, I learned to bridge these identities through art and employing traditional Japanese imagery to narrate a modern American story," O'Leary said.

The exhibit runs from Jan. 13 through March 19 with an artist reception from 3-5 p.m. Friday, Feb. 21, in the gallery.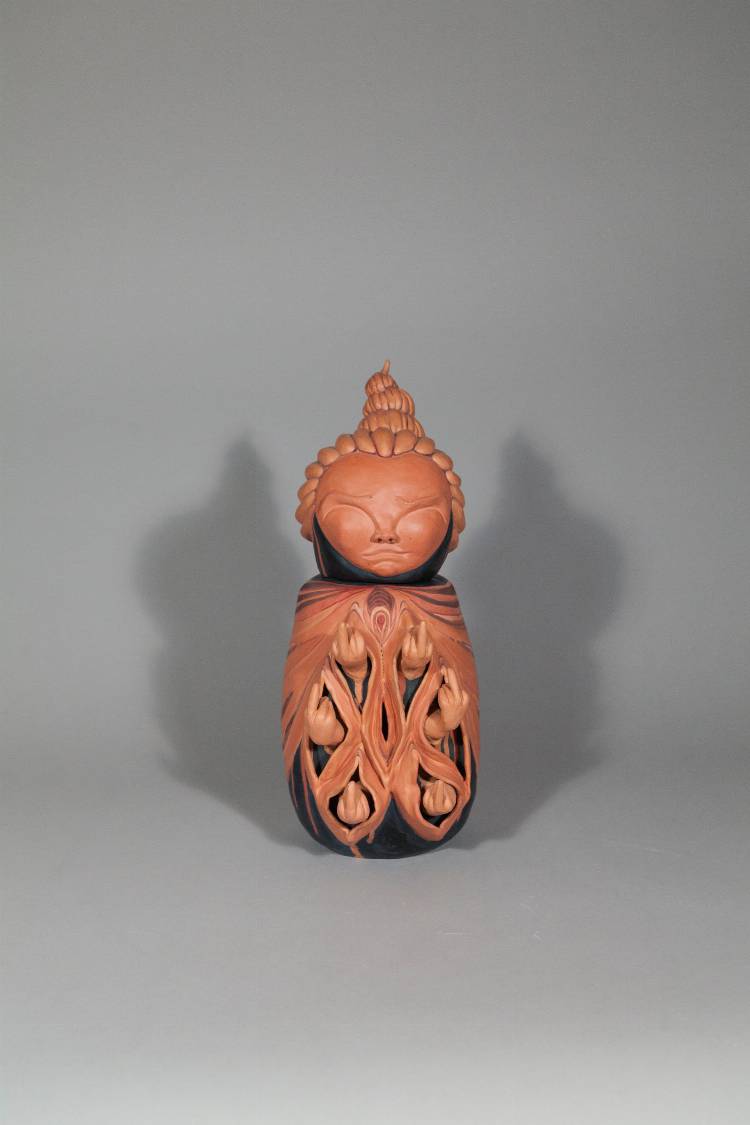 "Jar 1"

O'Leary was raised by her Japanese mother and American father. Each summer, her mother would take her and her siblings back to their ancestral home in Hiroshima, Japan for two months. The summers were spent being taught by her four aunts – Nagako, Nobuko, Atsuko, and Masako – how to cook, clean, and honor her ancestors. O'Leary made this annual pilgrimage until she turned 18 and has said those summer months have deeply influenced her spiritual beliefs, artistic voice, and feminine ideals.

Her exhibit, "Izanami," unearths the heroine's journey while referencing mythology from O'Leary's ancestral homeland and investigating the origins of society's gender-based power structures. With her work, O'Leary celebrates the darkest and most feared reaches of the female body. She honors the right to choose and what is beckoned or denied, created or destroyed within each individual's underworld.

The exhibit is sponsored by the Edmonds CC Visual Arts department. The gallery is open 7:30 a.m.-9 p.m. Mondays through Thursdays, 7:30 a.m.-2 p.m. Fridays, and 1-5 p.m. on weekends. For more information, go to edcc.edu/gallery.

The Edmonds Community College Art Gallery is on the third floor of Lynnwood Hall at 20000 68th Ave. W, Lynnwood, WA. For directions and a campus map, go to edcc.edu/campus.
Media Contact Info
Laura Daniali
425.640.1513
laura.daniali@edcc.edu