News Archive
Edmonds College features emerging artists in new, online art gallery
06/05/20
Edmonds College's spring tradition of holding a student art exhibit continues this year with a virtual, online gallery. The Student Show 2020, which opened June 1, showcases collections by 12 Visual Arts students and features more than 100 works of art. The exhibit includes: drawing, painting, pottery, 3D design, photography, digital art, and mixed-media works.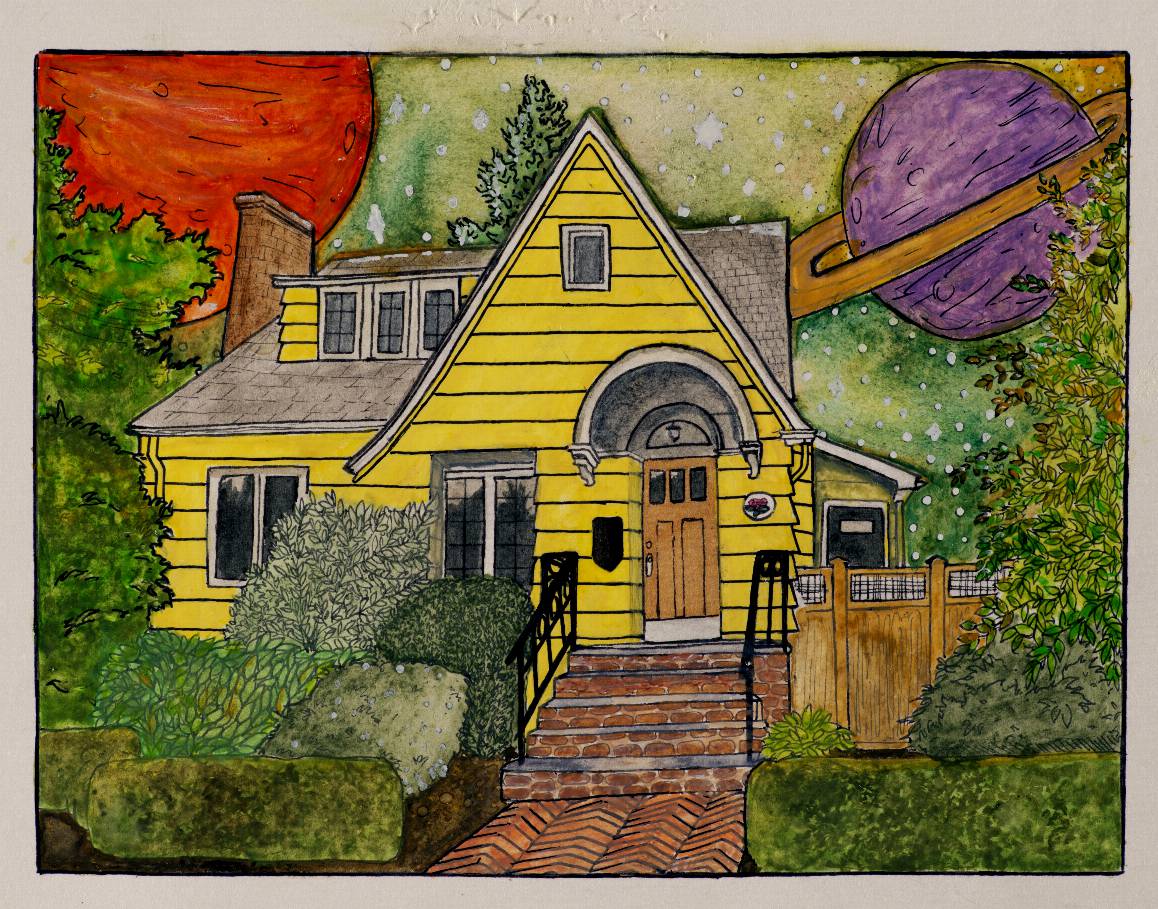 "Clear Skies" by Edmonds College student Caroline Monson

"While the college is operating remotely, this innovative gallery allows us to come together and celebrate our students' growth, creativity, and accomplishments," said Audineh Asaf, Visual Arts faculty member and department co-chair.

Artists include: Kaitlyn Bonnel, Matthew Clayton, Khaliun Enkhbold, Austin Francis, Danni Hulen, Mallory Kellum, Sam Kha, Lisa Laizure, Caroline Monson, Summer Nash, Alex Sibuma, and Lorenzo Townsend. Enkhbold, Hulen, Laizure, and Monson were recently awarded scholarships from the Edmonds Arts Festival.

Townsend, a former Edmonds Arts Festival scholarship recipient and graduating student photographer, documented all of the artwork. The task required special handling, lighting, and staging.

"I will admit that I was nervous about doing this job," Townsend said. "However, the skills I've learned here at Edmonds College enabled me to get the job done well.

"Working with the art and seeing the students' artistic talents inspired me to do more with my photography. I would love to see how these budding artists grow during their time at the college."

Visit edcc.edu/gallery to experience the artwork, read artist biographies, and sign the online guest book.

The exhibit is sponsored by the Associated Student of Edmonds College, Center for Student Engagement and Leadership, and Visual Arts.

Coming soon: Between the Lines, the college's annual literary publication, will release its 2020 issue online.
Media Contact Info
Sam Fox
425.640.1423
samuel.fox@edcc.edu