News Archive
Art Gallery's winter exhibit features artist, educator Monica Lynn James
02/14/22
Due to COVID-19 protocols, the exhibit is only open to Edmonds College students and employees.
The Edmonds College Art Gallery's winter exhibit showcases the work of Monica Lynn James, a Whidbey Island artist and EC instructor. The exhibit features a series of paintings and collages that reflect on the history of Indigenous Americans and recent forest fires in California.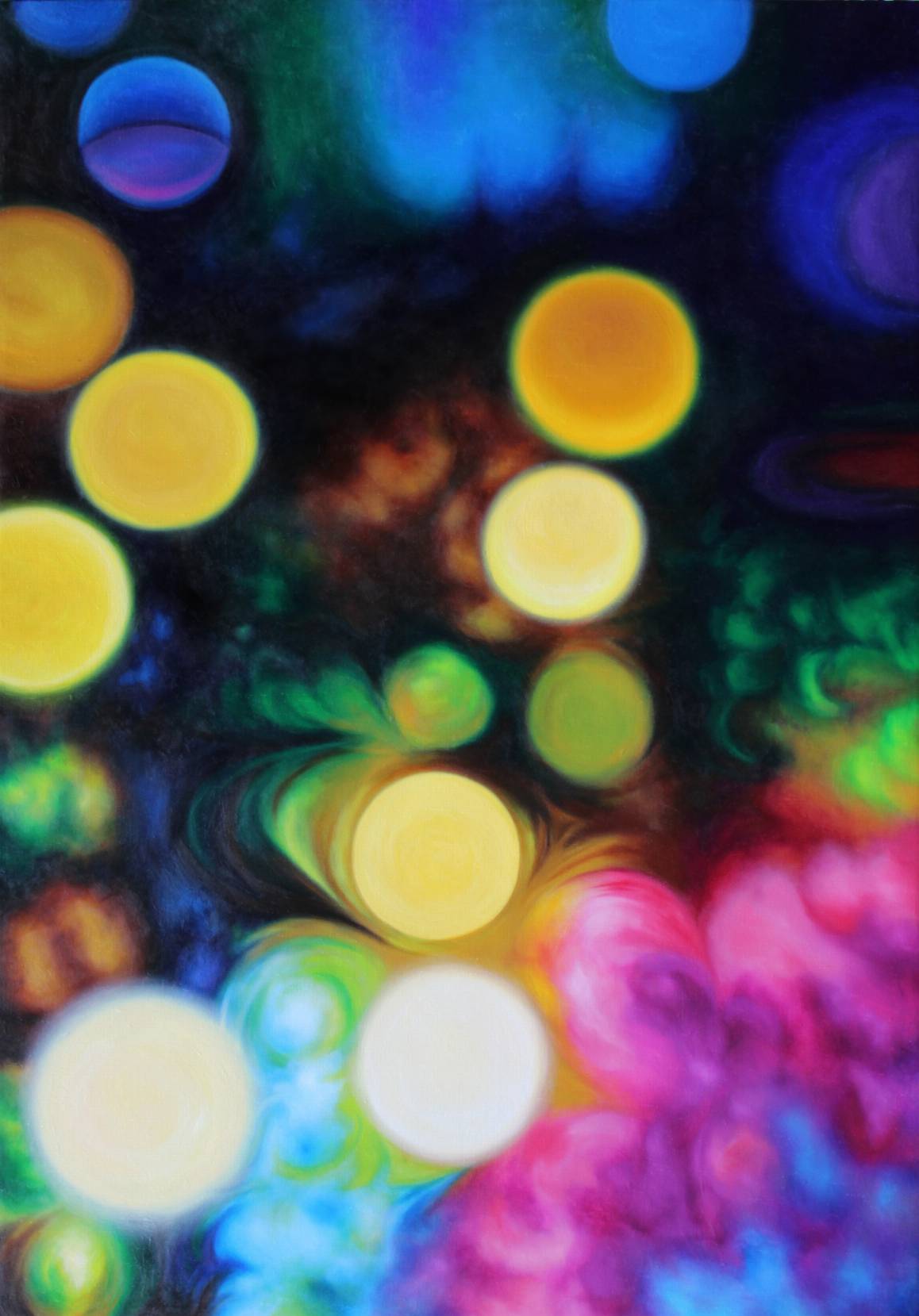 "The Night Watch" by Monica Lynn James
"I wondered if the forest would be burning if Indigenous people had maintained sovereignty," said James. "The works on canvas are a record of this journey, like footsteps in the sand."
James earned her bachelor's degree from the Tyler School of Art and earned her master of fine arts from Savannah College of Art and Design. Her work has been exhibited at The Painted Bride, The African American Museum of Philadelphia, Chroma Gallery, Centrum, the London Art Fair, and the Lowe Gallery, Atlanta.
While creating "Axis," James used layered, experimental techniques. "My family is full of scientists, and the way I create is a little bit like a mad scientist," said James.
Her paintings began with digital sketches based on photographs. Then she used a painting technique associated with the Italian renaissance when translating her ideas to canvas. "I started with black and white, and then added color in translucent layers," she said. "It's time-consuming, but in person it really glows." James even used the technique to make darkness glow — blacks were layered with green, purple, brown, and other colors.
James's collages are equally adventurous. "There are two smaller pieces that are mixed media on burnt pieces of wood," James said. "I literally set them on fire, and I worked on the ashes." James then added a two-part epoxy resin to the wood, a process that required safety gloves, coveralls, and a rebreather. The final product has a similar effect as the paintings, simultaneously capturing darkness, vivid color, and light.
"Axis" runs from Feb. 14 through March 18. The gallery is open 9 a.m.-5 p.m. Mondays through Thursdays. It is located on the third floor of Lynnwood Hall at 20000 68th Ave. W, Lynnwood, Wash. A virtual artist reception will be held 1-2 p.m. Friday, Feb. 25. Attendees can join the reception at edmonds.edu/gallery.
Media Contact Info
Sam Fox
samuel.fox@edmonds.edu