project PHASES: Implementation
We are in it!
Edmonds College began implementation activities of ctcLink October 2019 with a scheduled GO LIVE date of February 2021. The Edmonds College ctcLink Team has put forth great preparation efforts to move forward with a successful transition.
The Implementation Phase is broken down into 4 subcategories that lead the project to the Go Live date.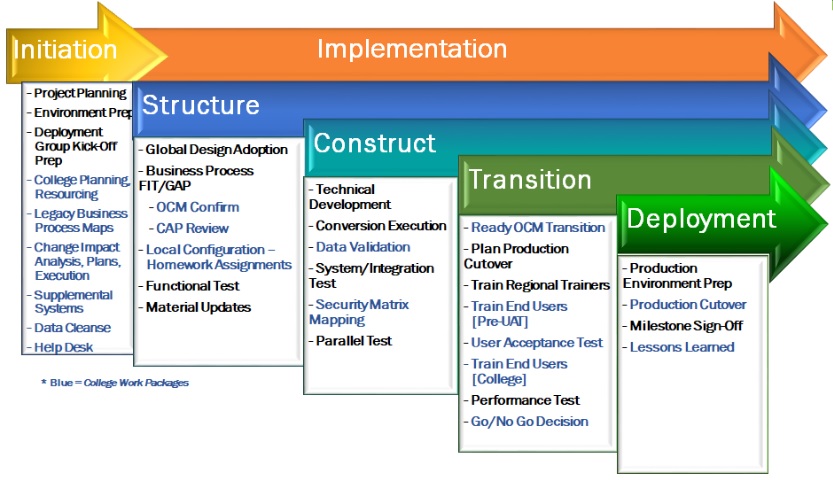 How does this impact me?
Implementation consists of local configurations, data validations, data cross-over, trainings, and much more! Directly SMEs and other end-users may be required to help with the configuration by completing homework assignments which will prepare Edmonds' data for a clean cross-over.