Training Tips
Dolly and Spitz Offer Tips for Tackling Training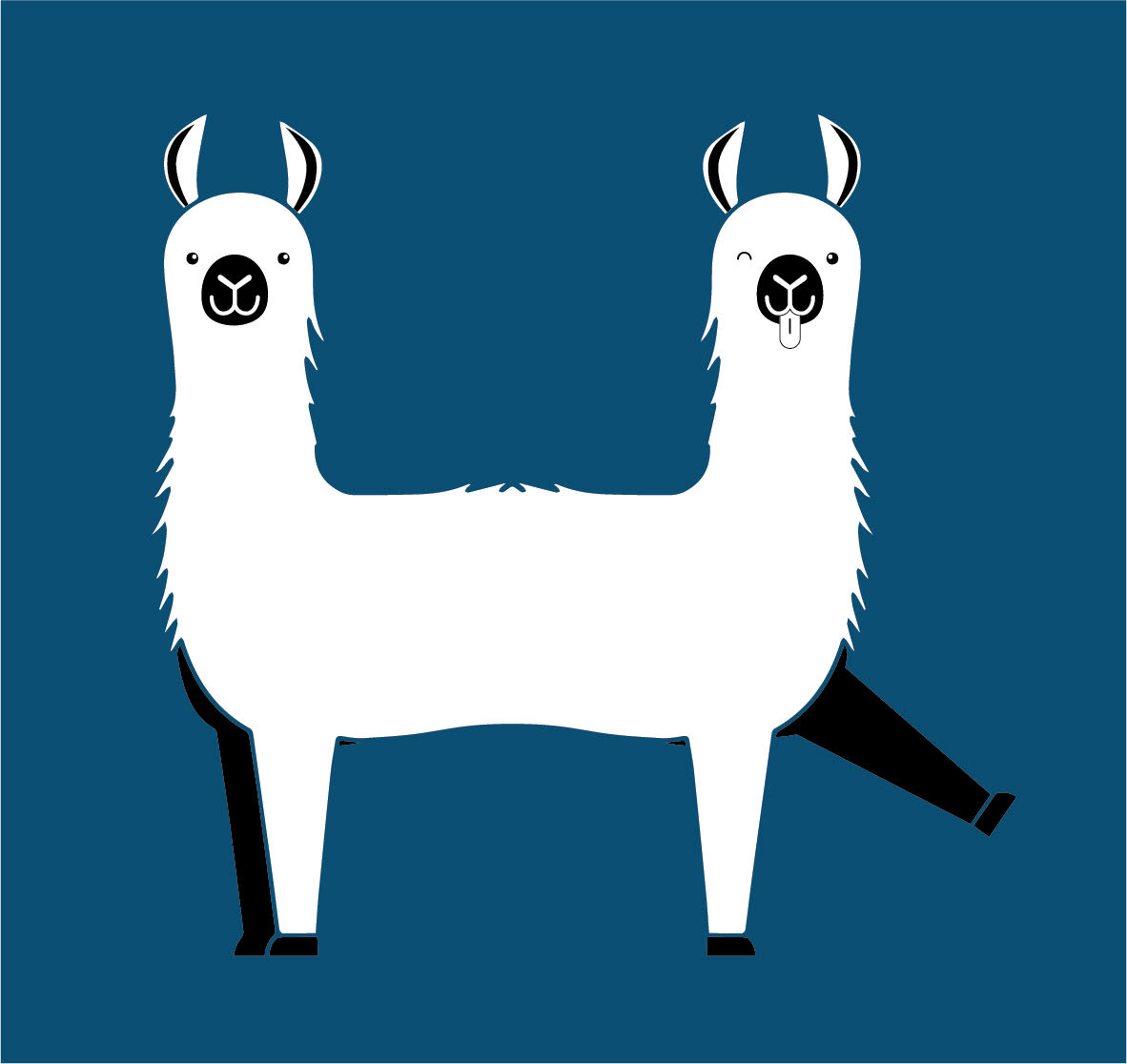 Have you been putting off taking the first ctcLink training course, PeopleSoft Fundamentals? Dolly and Spitz, our ctcLink Project Team mascot (a pushmi-pullyu) is here to help!
Just as with any big project, the key is breaking it down into manageable pieces. Simply follow Dolly and Spitz's training schedule. Let's get going!
Right now, go to your calendar and beginning tomorrow, block out 30 minutes each day for the next 10 days.
Really, the pushmi-pullyu is serious about this. They'll wait patiently while you take a moment to go to your calendar.
All done? Great!
Tomorrow, when your 30-minute session rolls around, come back to this blog post.
By following Dolly and Spitz's 10-day schedule, you can cross this course off your to-do list:
Start Your 10-Day Program
Day 1
The first step is to register for the PeopleSoft Fundamentals course. Here's how:
Complete the registration. For Institution, choose Edmonds College from the pull-down menu. For Email Address, enter your Edmonds email address (e.g., dolly.spitz@edmonds.edu).
Select the first course, New PeopleSoft Fundamentals 9.2.
Scroll down to the bottom of the page and click on Sign Me Up!
Go to Edmonds' Canvas page.
Log in to your Canvas account using your Edmonds credentials. Your username is the first part of your Edmonds email address and your Password is your Edmonds network password.
Find the 9.2 PeopleSoft Fundamentals course by clicking on Courses on the left-hand sidebar.
Click on PeopleSoft Fundamentals to open the course.
Read the information on the opening page, which is the course syllabus.
If you still have time remaining in your 30-minute block, dive into Module 1. If not, come back tomorrow, knowing you have everything ready to go.
Days 2-9
On these days, you'll likely complete one — or almost one — module each day. There are eight modules in PeopleSoft Fundamentals. Since we all read and learn at different rates, your time on each module will differ from that of your coworker. But as a rough estimate, each module takes 20 to 40 minutes to complete.
TIP: An excellent trick to move a little quicker is to close out your email so you can focus entirely on the training for the full 30 minutes. This is an important habit in ctcLink since it doesn't auto save and may time-out. Please coordinate with your supervisor regarding their expectations and permissions.
Dolly and Spitz completed all eight modules in the ctcLink PeopleSoft Fundamentals course. Once you complete the course, your success will be tracked by the state board and shared with the Edmonds ODET and ctcLink Project teams.
Day 10
Finish any remaining modules. Once you've completed the final module in PeopleSoft Fundamentals, pat yourself on the back! You're now engaged and part of Edmonds Colleges success story in our efforts to implement ctcLink!
More About PeopleSoft Fundamentals